Rent Your HVAC Equipment Worry-Free With Team Harding
Whether you're not ready to purchase or you don't have the ability to pay upfront for a whole new HVAC system, you have the option to rent your furnace or air conditioner. Team Harding offers Ottawa residents rent-to-own options for any budget.
About Team Harding's Rent-to-Own Program
Team Harding's Rent-to-Own Program has become a very popular choice among Ottawa homeowners. Many people are already renting their homes or leasing their cars, so why not HVAC equipment? Renting your heating, ventilating and air conditioning equipment means you don't have to worry about costly repairs or worse, unexpected replacements.
With a simple credit check, you can rent the heating or cooling system you need. Harding's team of professionals will install the HVAC equipment at no cost and provide you with a full rental warranty and HVAC service for the duration of the rental program. That means no extra charges if the furnace or air conditioner breaks down or needs servicing.
Benefits of Harding's Rent-to-Own Program
No down payment required
No annual fee
No prepayment penalties
Low monthly payments
Simple application — only takes minutes
Full warranty and service
Upgrade to high-efficiency equipment
Own the equipment at the end
HVAC Systems You Can Rent
Select from a range of HVAC equipment, including high-efficiency models.
Get a Free No-Obligation Quote
Are you ready to upgrade your equipment and would like more information on Team Harding's rent-to-own options?
Call us at (613) 831-2257 or complete the form below and one of our home comfort advisors will be in touch with you shortly.
"*" indicates required fields
What brand and models can I rent?
We carry a variety of brands and models, including Lennox, Daikin, Mitsubishi, Amanda, Goodman, and more.
Do I have to replace the air filters myself?
Yes. Team Harding will do this during service and maintenance calls, but you must change your HVAC filter regularly.
How long does the rental period last?
The rental periods in our Rent-to-Own Program vary depending on your contract. We can work with you to find a monthly payment and term length that suits your needs.
Renting a Furnace vs. Rent to Own
Renting to own a furnace is different from just renting a furnace, and sometimes it's easy to mix the two up. Renting a furnace is often not the right choice for Canadian households.
Renting a furnace and renting to own a furnace are different. When you rent a furnace, you pay a monthly fee indefinitely to use a furnace that will always belong to the HVAC dealer, even after the total price of the furnace has been paid through your monthly payments.
On the other hand, our Rent-to-Own Program provides homeowners with an alternative way of purchasing HVAC equipment. Similar to renting a furnace, instead of making a large one-time purchase on a furnace, you pay a small monthly fee. However, unlike renting a furnace, once the cost of the furnace is paid through monthly payments, you own your system and the monthly payments stop.
Our rent-to-own program combines the best of both worlds, our customers can choose small and affordable monthly payments that work towards ownership of their system.
What to Know About Renting an AC
Just like renting a furnace, when you rent an AC, you pay a monthly fee indefinitely – you will never own it. Plus, there could be high fees for exiting the contract before the term expires.
However, with our Rent-to-Own Program, you pay small monthly installments that lead to you owning the unit. At the end of the payments, the air conditioner belongs to you. Renting to own your AC allows you to own a new and energy-efficient system without breaking the bank by buying a new unit up front.
How to Select the Right System for Your Home
Whether you buy, rent or finance, you need to make sure you select the right system for your individual needs. Choosing the right heating or cooling system for you and your home depends on a number of factors. It's not the same for everyone. You will have to consider your home comfort needs and budget.
Plus, you'll need to think about:
Size of your home
Location of your house
Level of insulation
Window and structural design
Utility costs
The best way to determine which system is best for your family is to consult with a certified HVAC technician. They will be able to visit your home and assess your needs as well as your house and advise you on the unit you need.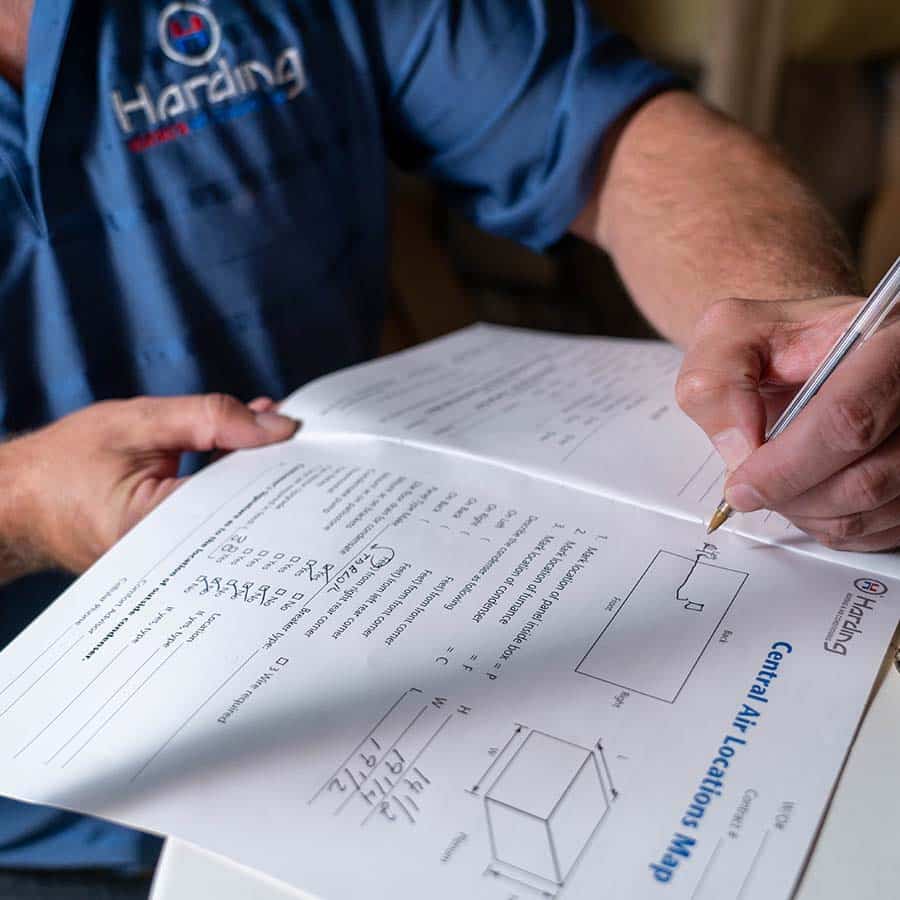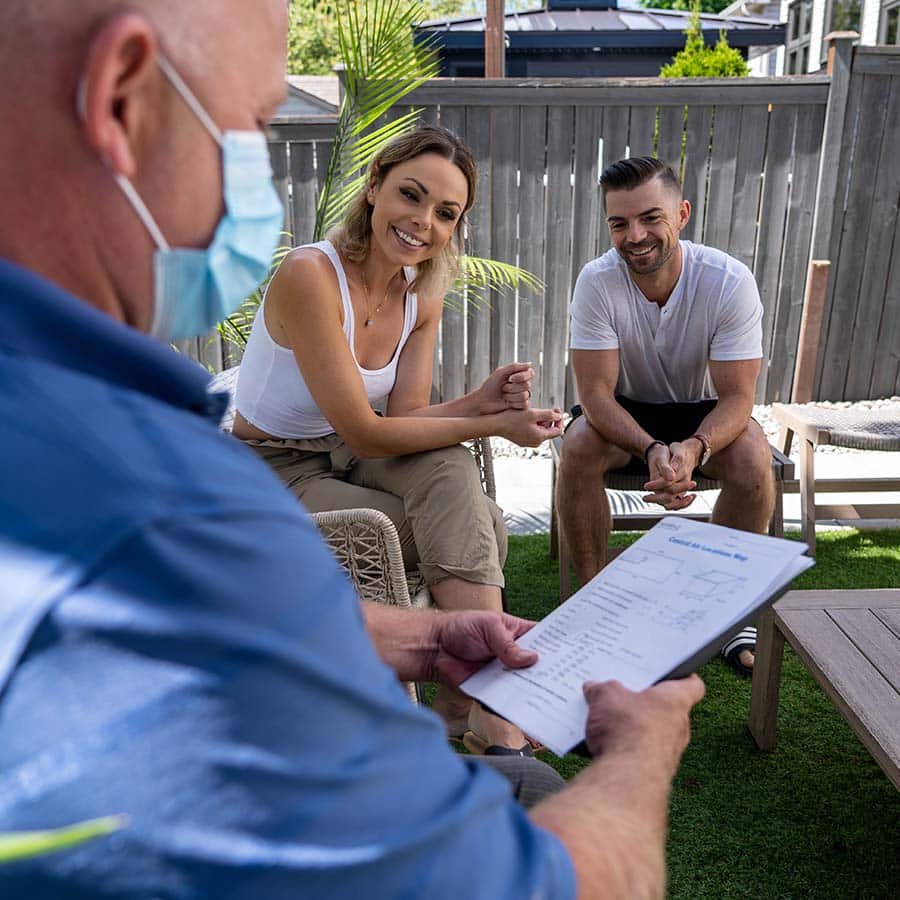 Should You Buy or Rent Your Furnace or AC?
If you don't have the ability to pay for a new furnace or AC upfront, as sometimes happens when a furnace gets red-tagged or an AC dies suddenly, it can be stressful. After all, you need heat and someone in your home might rely on the cool comfort of air conditioning. Fortunately, you can rent this equipment if you find yourself in this situation.
While buying a furnace or air conditioner outright is ideal, it's not always possible. That's why we offer our Rent-to-Own Program. This is a great option for homeowners who weren't prepared for this unexpected expense, or who can't pay for the unit and the installation upfront.
Through our Rent-to-Own Program, you can spread out the cost over multiple months and you will own the system by the end of the payments. Plus, the program provides you with maintenance and service, saving you even more.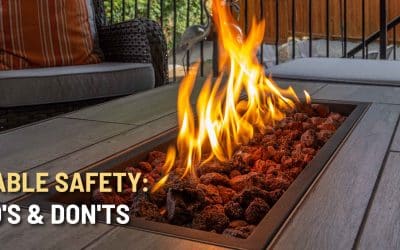 If you have a fire table or are purchasing one, make sure you know the do's and don'ts of having...
read more