Whole-Home Air Purification Systems
Clean air is essential for good health.
This is especially true when it comes to indoor air. That's why Team Harding carries and installs a wide range of whole-home air purifiers that improve your indoor air quality and contribute to better health. Whole-home air purifiers keep you healthier by capturing airborne viruses and reducing the amount of respiratory irritants in the air. A whole-home air purification system not only improves your indoor air quality, it also protects your entire HVAC system, making them last longer and run better.
Why Choose a Whole-Home Air Purifier?
Removes Pollutants
An AprilAire whole-house air purifier traps common airborne pollutants like viruses and allergy and asthma triggers, among others.
Protects Your Home
Keeps your HVAC system working more efficiently, which minimizes repair costs and extends its lifespan.
Identifies Climate Conditions
Manage your whole-house air purifier with a simple-to-use control that's conveniently located in your living space.
What is a Whole-Home Air Purification System?
Whole-house air purifiers work with forced air heating and cooling systems to filter pollutants out of the air in your home. Whole-air purification systems catch airborne viruses and reduce the proliferation of respiratory irritants and allergy and asthma triggers. Whole-home air purification systems take harmful particles – like mold, pet dander, viruses, pollen, and odours – out of your home's air. This makes for fresher, cleaner air that helps you breathe better and stay healthier. Whole-home air purifiers also help extend the life of your HVAC system and improve your home's overall energy-efficiency by minimizing dust buildup.
Why Team Harding for Your Air Purification Installation?
Ottawa residents already trust and rely on Team Harding for all their HVAC needs. When you choose Team Harding for the installation of your air purification system, you're choosing decades of experience and expertise. We put this knowledge into helping you select the best air purification system for your household and installing your air purifier. We work with you to ensure you find an air purifier that provides an affordable solution that works for you now and in the future. As a family-owned and operated local business, we understand the importance of clean indoor air and its health effects on your family. We're committed to prompt and quality service so you get the most out of your air purification investment. Give us a call anytime to discuss more about air purification or for a free consultation.
Get a Free No-Obligation Consultation
Considering Whole Home Air Purification? Contact Team Harding for a free quote!
Fill out the form below and one of our home comfort advisors will contact you shortly.
"*" indicates required fields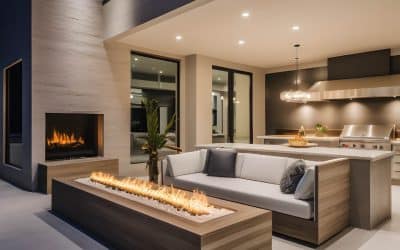 Elevate your patio with the right fireplace and a touch of interior design. With just a few pieces...
read more