DM97MC Gas Furnace
Up to 97% AFUE Heating Efficiency
Daikin High Efficiency Modulating
DM96VC Gas Furnace
Up to 96% AFUE Heating Efficiency
Daikin High Efficiency Two Stage
DM96VE Gas Furnace
Up to 96% AFUE Heating Efficiency
Daikin High Efficiency Two Stage
GMVM97 Gas Furnace
Up to 97% AFUE Heating Efficiency
ComfortBridge™ Technology
Downflow Multi-Position Installation
GCVM97 Gas Furnace
Up to 97% AFUE Heating Efficiency
ComfortBridge™ Technology
Downflow Multi-Position Installation
GMVC96 Gas Furnace
Up to 96% AFUE Heating Efficiency
ComfortBridge™ Technology
Multi-Position Installation
BGH96 Gas Furnace Series
Up to 96% AFUE Heating Efficiency
Multipoise Design Allows for Easy Replacement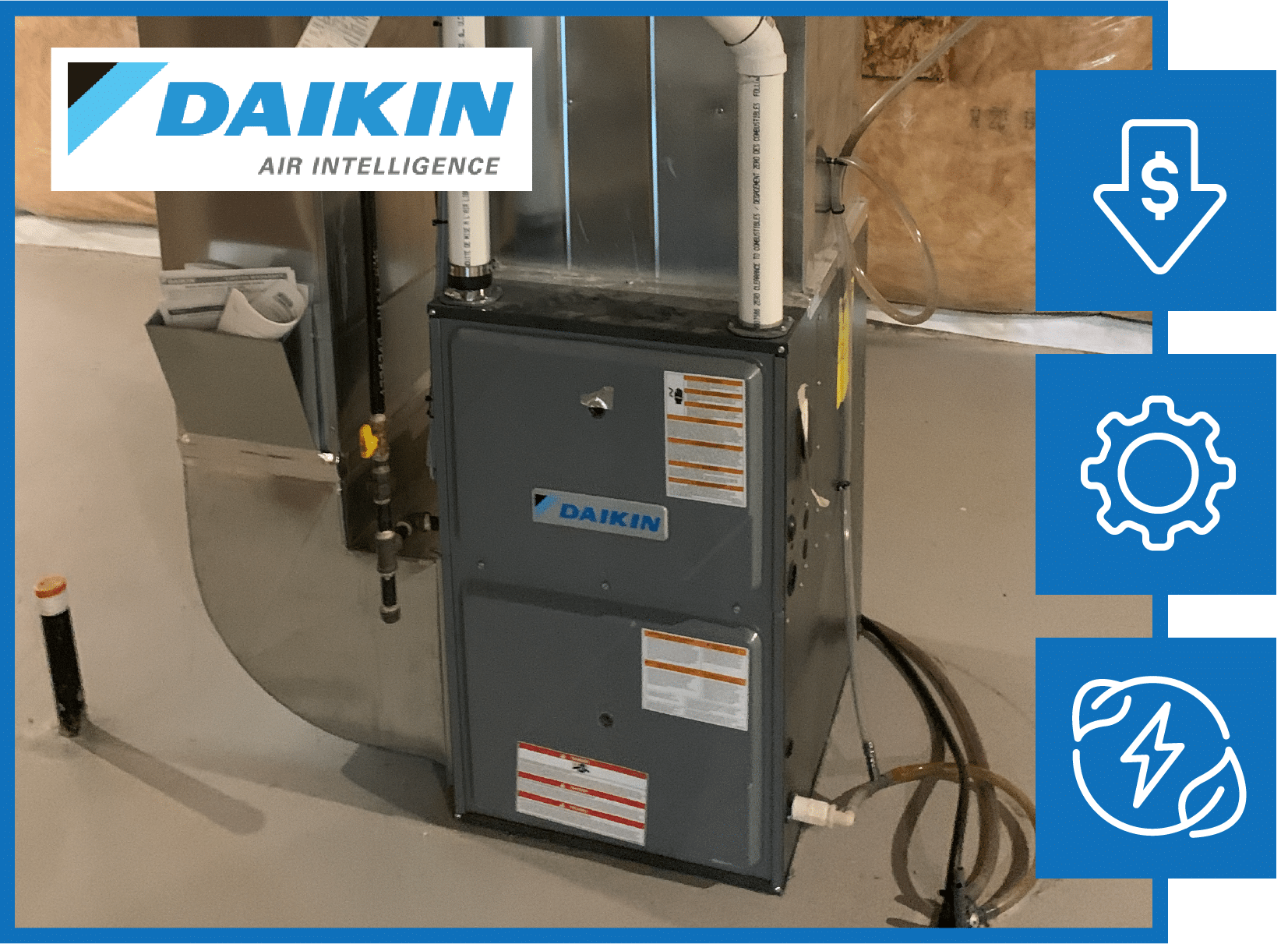 Daikin Furnaces
A Daikin gas furnace provides efficient and economical heating performance. Enhance the efficiency of your system year round by combining your Daikin furnace with a Daikin AC or HP for the hot summer months. For replacement or new construction, a Daikin system will provide efficient comfort to your family for years to come.
Goodman Furnaces
Goodman® is one of the biggest names in home heating and energy-efficient home comfort. That's because Goodman lives up to its name in a big way, with time-tested energy-efficient technology, highly-durable materials and spot-on manufacturing. So, no matter where you live or whether your home is small or large, Goodman probably has a gas furnace to help keep your home warm and comfortable.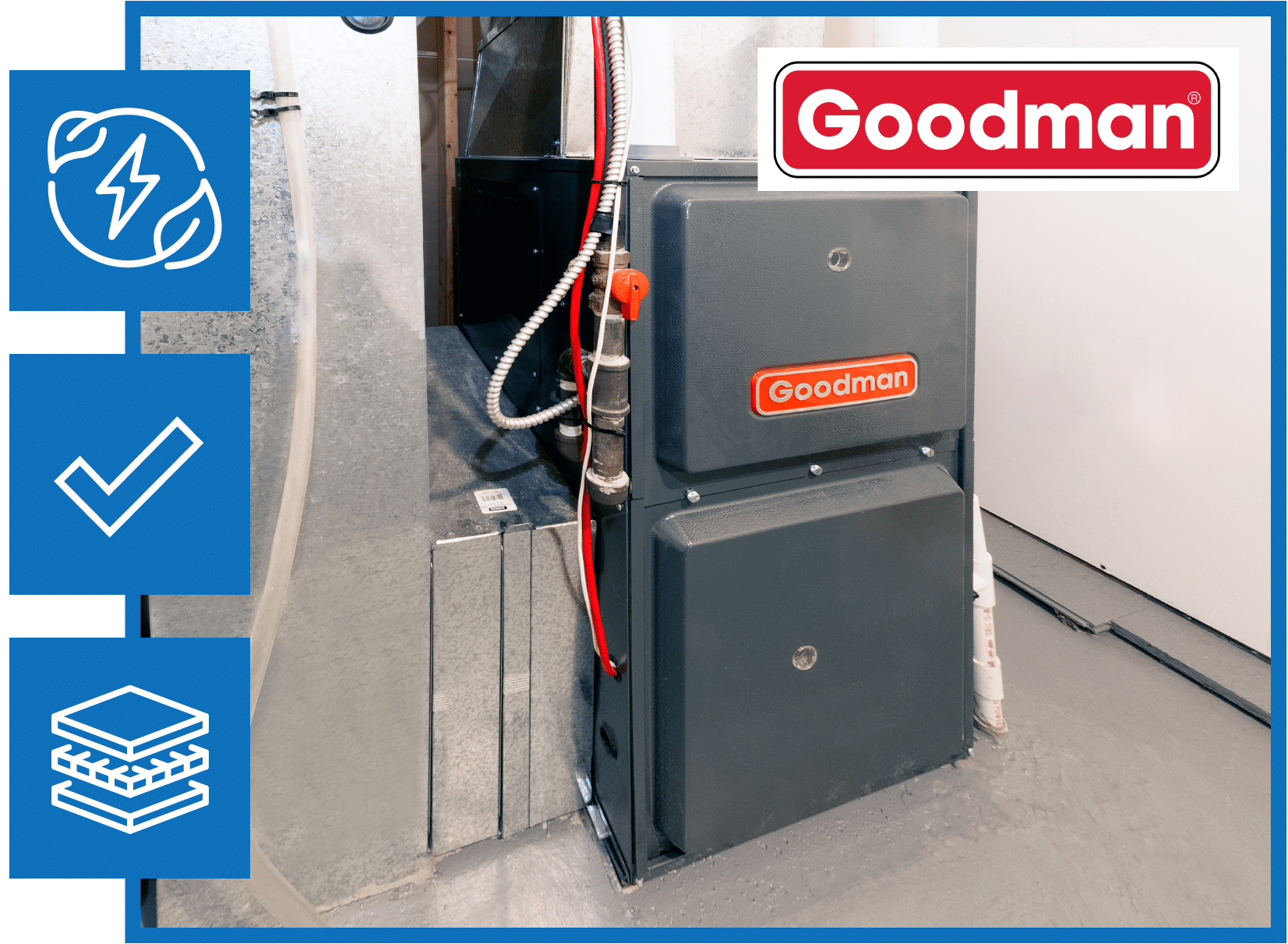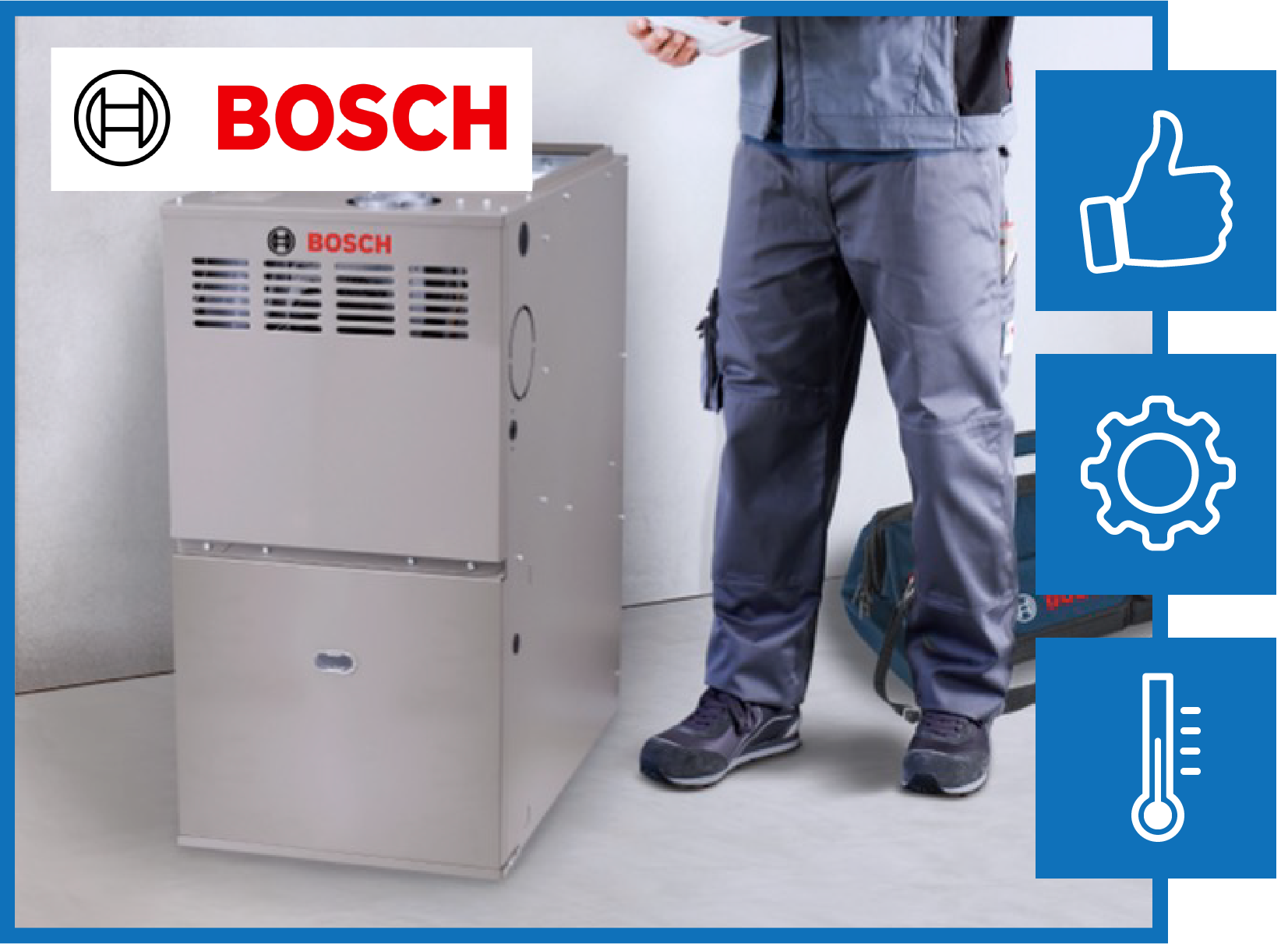 Bosch Furnaces
Bosch's high-quality, condensing gas furnaces pair seamlessly with Bosch heat pumps for a complete heating and cooling system. Installing a Bosch matched dual fuel system is the best choice to optimize both savings and comfort. Bosch offers a complete dual fuel system with the Bosch Inverter Ducted Split (IDS) heat pump, Bosch BMAC Cased Coil, Bosch 96% Gas Furnace, and the Bosch Connected Control Thermostat.
Contact Team Harding for a Free Quote!
Fill out the form below and one of our certified experts will contact you shortly.
"*" indicates required fields