Air Conditioner Installation
Ottawa's Most Trusted Air Conditioner Installation & Replacement Service Since 1994
Team Harding is the most trusted HVAC provider for homeowners and new home construction builders for a reason. We are committed to customer satisfaction, quality workmanship, and fast, reliable service.
When it's time to replace your air conditioning system, Team Harding will help you decide on a reliable air conditioner that fits your needs and budget!

Replacing Vs Repairing Your Air Conditioner
An air conditioner is a big investment. It's only natural that homeowners want to get the most out of their current system before investing in the installation of a new AC. But, how do you know when it's time to repair versus replace your air conditioner?
Here are some clues that will help you determine if it's time to replace your AC system:
Your air conditioner is over fifteen years old
Your air conditioner is in constant need of repair or maintenance
Your air conditioner is past its warranty
You've noticed uneven cooling or warm spots throughout your home
Your home just isn't keeping cool anymore
You've noticed a significant increase in your energy bills
Get a Free No-Obligation Sales Quote
Considering upgrading your air conditioning system? Contact Team Harding for a free sales quote!
Call us at (613) 831-2257 or complete the form below and one of our home comfort advisors will be in touch with you shortly.
"*" indicates required fields
Air Conditioner Financing Options 
One of the biggest reasons homeowners avoid investing a new air conditioner is the price. It's true that purchasing an air conditioner can be a large investment for your home. But, you don't have to worry about paying the whole cost up-front. At Team Harding, we offer afforable financing options with low-interest rates, flexible payment options, and high approval rates.
Factors That Impact the Cost of a New AC
When it comes to AC installation, prices are always top of mind for homeowners. There are a variety of things that affect the overall cost of a new cooling system. The different factors that contribute the total cost of an air conditioner include:
Energy efficiency 
A more energy-efficient model will cost more upfront but save you money in energy bills. A less energy-efficient model will be cheaper but cost you more in the long run.
The type of system
The type of AC unit affects the price. For example, a ductless mini-split AC and a central air conditioner will vary in price.
Necessary ductwork
If you buy a central air conditioner and your home isn't equipped with the necessary ductwork, you'll have to spend more to renovate your home to accommodate the unit.
Home system and size
The size of the air conditioner you buy will depend on the size of your home. Typically, the more square footage, the bigger and more costly the air conditioner.
The Best SEER Rating for an Air Conditioner
The SEER (Seasonal Energy Efficiency Ratio) is a simple equation created to calculate the performance and energy efficiency of your cooling system. To determine your air conditioner's SEER rating, divide the total energy required of an AC by the total electrical energy required to run your system during the same period. Essentially, the higher the SEER rating, the less energy your air conditioner consumes.
Most new air conditioners will come with a SEER rating of around 16, which is good. Anything above a 16 rating is great and will save you a lot of money on cooling. When shopping for your new air conditioner, aim to buy a unit with at least a 16 SEER rating.
The Daikin Fit Air Conditioner
It's important to do your research on which model of air conditioner you should install based on your home's needs. Since it's an investment in your home, you want to choose from the top units. The Daikin FIT system is one of the best options. It's one of the leading air conditioners in efficiency, size, and power. There are several reasons why so many homeowners opt for the Daikin FIT, including:
High-efficiency
Cost-effective
Powerful, variable-speed fan
Quieter than other systems
Compatible with Daikin One+ smart thermostat
Corrosion coating to protect from outdoor wear and tear
Compact and small, ideal for small homes and cottages
Designed and built by a world-leading HVAC manufacturer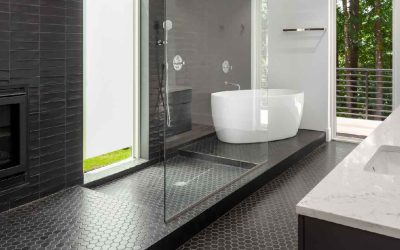 Fireplaces add a level of comfort to a home that nothing else can achieve. But their placement...
read more