Fireplace PREVENTATIVE Maintenance
Annual service is crucial for ensuring the performance and longevity of your fireplace.
A family's fireplace is the heart of the home. Great conversations and good meals are shared around a fireplace in the winter. Families naturally come together around a fireplace. Make sure you get to enjoy your fireplace for years to come – schedule an annual maintenance inspection. We understand the value of a beautiful working fireplace, so Team Harding is there for you for all things fireplace maintenance and care.
The fireplace maintenance you'll need depends on the type of fireplace you have. A wood-burning fireplace or stove requires a comprehensive inspection and cleaning of the chimney and insert by a professional. A gas fireplace also needs a professional annual inspection to check that the glass and frame are in good shape, and that the ignition is in proper working order. Only a fireplace technician can ensure that everything is safe and up to code.
Schedule Fireplace Maintenance
Our experts put the care and time into making sure your fireplace is safe, functioning well, and looking good. If you're looking for fireplace maintenance in Ottawa to prepare your home and your fireplace for the winter, look no further than Team Harding!
Call us at (613) 831-5056 or fill out the form below and one of our fireplace specialists will be in touch with you shortly.
"*" indicates required fields
Visit Our Fireplace & BBQ Showroom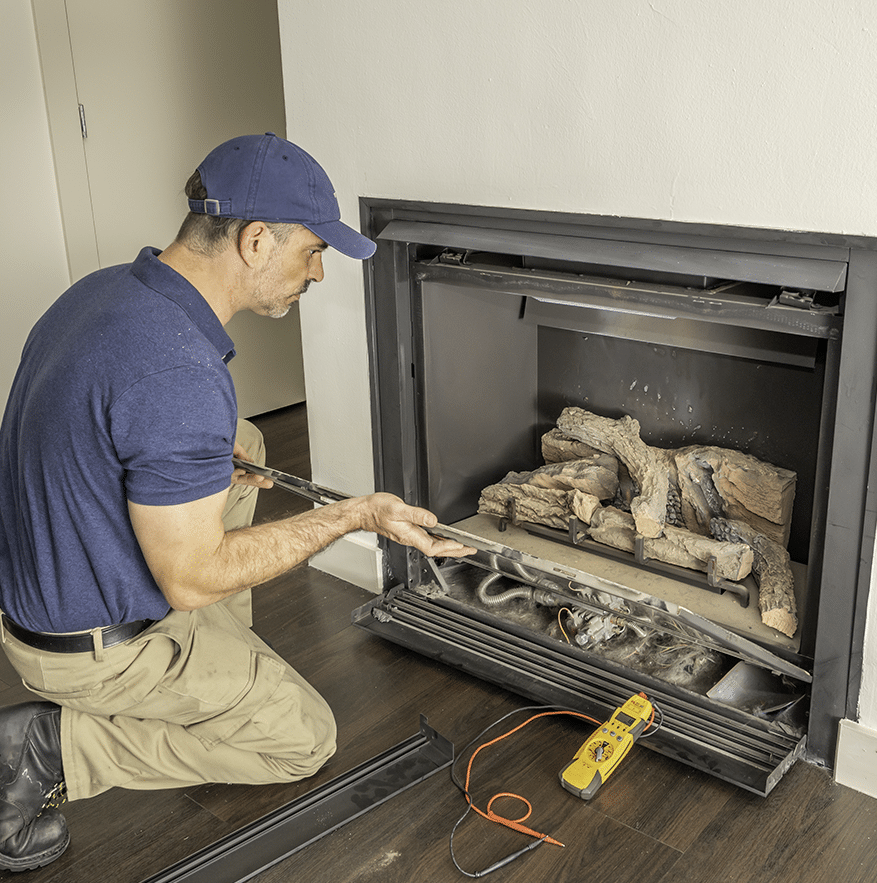 What To Expect During Your Fireplace Inspection
At your annual fireplace inspection, our fireplace technicians test every part of your fireplace to ensure it's running properly and safely. They also look for early signs of failure and potential carbon monoxide leaks in the home.
When our experts are inspecting your fireplace, you can expect them to:
Perform an overall visual inspection of your fireplace
Clean the firebox and glass
Clean the fire logs
Perform ember reconstruction
Inspect the burners for wear and cracks
Clean and inspect the pilot assembly
Check the overall electric components including:

Controls
Thermostat
Wall switches

Visually inspect the blower motor fan (if applicable)
Check the flame characteristics and colour
Relight the pilot light
Confirm all safety functions are working properly
Check for gas leaks around connections at the fireplace
Ensure that no carbon monoxide is leaking into your home
Perform a check on all fireplace functions
Perform a full safety check
Why Annual Fireplace Maintenance?
Annual fireplace maintenance is essential to guaranteeing the performance, reliability, and longevity of your fireplace. You can prevent potential problems and underlying issues from turning into bigger, costly fixes by booking annual fireplace inspections and maintenance. Prioritize regular tune-ups to keep your fireplace running good as new.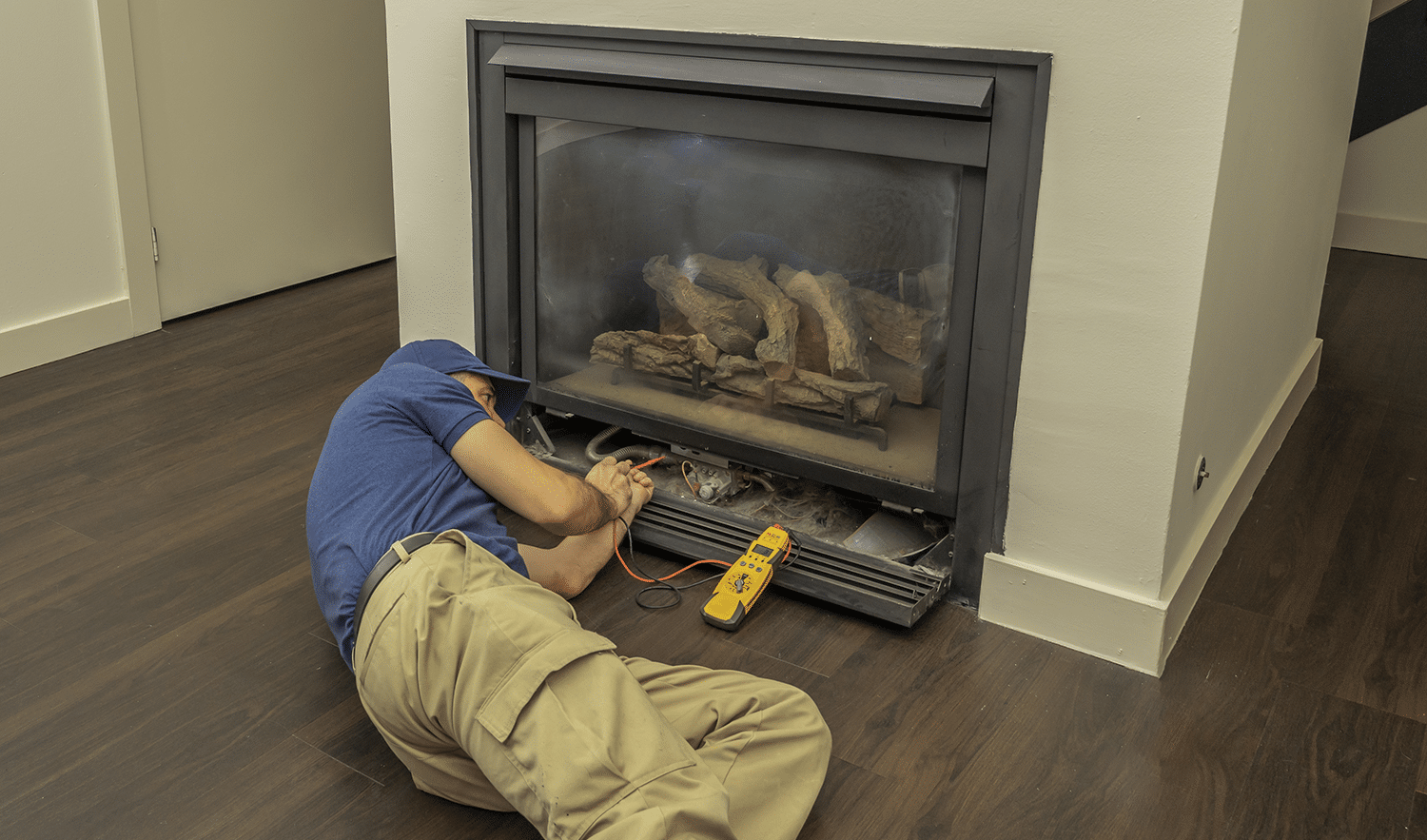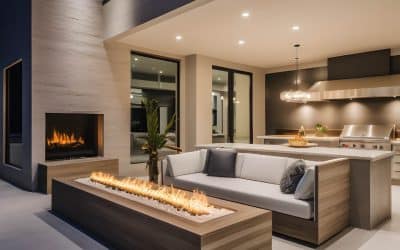 Elevate your patio with the right fireplace and a touch of interior design. With just a few pieces...
read more