Gas BBQs
The most popular grills for backyard BBQs are propane and gas models. Gas BBQs let you grill almost anything and they're the most convenient way to cook meals outdoors – they're quick and easy. Gas and propane grills allow you to cook for long periods.
Gas & Propane BBQs in Ottawa
Team Harding has the best selection of gas and propane BBQs in Ottawa. Whether you're looking for a small gas grill or you want a bigger one to grill up a bunch of burgers and hot dogs for the whole extended family, we have what you need. We only carry high-caliber brands like Napoleon so you can trust the quality of the BBQ you choose.
Prices are subject to change*
Get a Free Sales Quote
To request a no-cost, no-obiligation sales quote, please complete the form below and one of our home comfort advisors will be in touch with you shortly.
"*" indicates required fields
Showroom Hours:
Monday – Friday: 9am – 6pm
Saturday: 9:30am – 4pm
Sunday: Closed
Visit Our Fireplace & BBQ Showroom
Discover delicious recipes and new grilling techniques to take your grill game to the next level.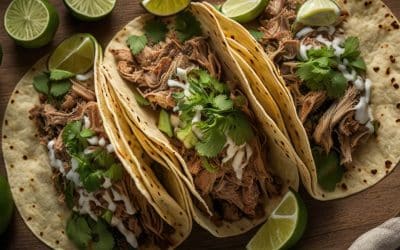 This Cinco de Mayo, light up the grill to make a famous Mexican favourite for the whole family!...
read more
Gas Barbeque Store in Ottawa
Team Harding is your best bet if you're searching for a gas barbeque store in Ottawa. We're dedicated to stocking and selling the highest-quality gas BBQs on the market.
Team Harding not only stocks and sells BBQs, but we install and maintain built-in grills for your dream outdoor kitchen. When you shop our large selection of grills, you have the option to add-on and upgrade features. We specialize in Napoleon and Big Green Egg, with a range of models to suit any budget. We also carry much more than just gas barbeques, we have charcoal, portable, electric, and pellet grills.
Gas BBQs: What to Look For
When you're looking to purchase a BBQ, first go to a place you can trust to supply you with top brands and quality products. In Ottawa, Team Harding is that place. We only carry the best in BBQs and grills. We know what to look for and we'll help make sure you get exactly what you need.
Look at the overall value, not just the price
When buying a BBQ, don't just look at the price. The cost alone does not determine the value of the grill. We consider the value to be about a combination of features, design, functionality, engineering, quality of materials, and price. Opt for the gas grill that offers the best overall value, rather than simply going for the cheapest option.
Choose the fuel source that works best for you.
Gas grills are available in two fuel types: propane and natural gas. Natural gas is a utility and must be pumped into your home by a utility company. If you already have a natural gas fuel line in your home or will be expanding an existing utility line, a natural gas grill would be perfect for you. Propane, on the other hand, comes in fuel tanks. A propane grill might be what you need if you value the ability to move your grill from one location to another. The performance is the same no matter the gas type, but the gas fittings, valves, and connections will be different.
Look for a gas grill that is durable.
When shopping for a grill, pay close attention to its construction. You want a BBQ that's made from quality materials that will last, not just through grilling but through all kinds of weather. Typically, the highest quality gas grills are crafted using stainless steel, which is graded based on its material composition. Just remember that not all grades of stainless steel perform equally.
Select a BBQ that will perform how you want it to.
Cooking performance is determined by a number of factors including BTU, flame tamer design, burner design, and more. In general, gas grills that cook the best have larger temperature variances, more even heat distribution, and fewer flare-ups. You can check out our detailed descriptions of our products to better understand how each will perform or you can talk to one of our grill experts.
Style can be important, too.
Depending on your space, the style of BBQ you choose might matter to you. There are standalone grills and built-in grills. There are silver BBQs and matte black ones with glowing temperature controls. Consider your space and what would work best in it, and select the style that suits you.
Buy from a reputable BBQ store.
Don't overlook the importance of warranty and customer service when selecting your gas grill. The grills we offer have a reputation for durability, but in the event of a part failure, having a robust manufacturer's warranty is essential. Take a look at our gas grill warranty page and speak with one of our experts. Plus, Team Harding supplies more than just BBQs and grills, we have all the accessories you need to fuel and cook with your grill.
What Is the Difference Between Gas and Propane Grills?
Both propane and gas BBQs work well and can be used to cook the same dishes. The main difference is in the fuel type. The one you choose will depend on personal preference and the way you like to grill.
Gas Grills
Fuel: Natural gas grills are connected to a natural gas supply line, which is typically available in homes with a natural gas utility connection. The gas is sourced from the main natural gas supply.
Convenience: Gas BBQs offer the convenience of a continuous fuel supply, as they don't require propane tanks to be refilled or replaced.
Installation: Natural gas grills need to be installed by a professional since they require a gas line connection to be attached to your house. This limits their mobility and makes them less suitable for locations without a natural gas line.
Lower Operating Costs: Natural gas tends to be less expensive than propane, making gas grills more cost-effective in the long run if you have access to a natural gas supply.
Propane Grills
Fuel: Propane grills use propane gas as their fuel source. Propane is a highly efficient and readily available fuel commonly used for grilling.
Portability: Propane grills are typically more portable since propane tanks are self-contained and can be easily disconnected and moved. They don't require a permanent gas line to be attached to your home.
Heat Output: Propane grills tend to provide higher heat output compared to natural gas grills, allowing for quick and efficient cooking.
Cost: Propane gas can be more expensive than natural gas, but it can provide better heat and fuel efficiency.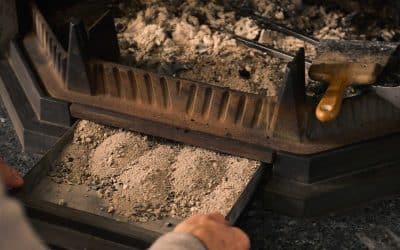 As summer approaches, it's good to know what to do with and how to take care of your fireplace....
read more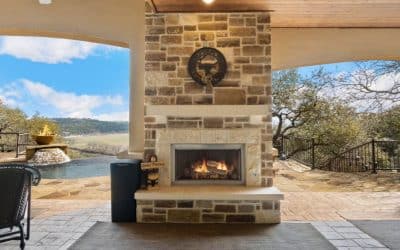 If you're dreaming up an outdoor oasis, don't forget your custom fireplace! Regardless of the size...
read more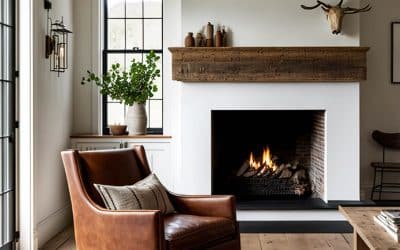 If you're a homeowner with a fireplace, you know it's the focal point of the room it's in....
read more