Get a Free Sales Quote
Fill out the form below and one of our home comfort advisors will contact you shortly.
"*" indicates required fields
Get Grilling with Top Brand BBQs in Ottawa
For the best brands of BBQs and grills in Ottawa, visit the Harding Home Comfort Centre. From propane, charcoal and electric to portable BBQs and built-in grills to choose from, you can become the grill master of the season. Whatever the size of your outdoor space, whatever your appetite, whatever your cooking style, and whatever fuel type you prefer, Team Harding has the BBQ for you!
What Are the Different Types of BBQs?
There's a range of different types of BBQs and grills – and we've got them all at Team Harding!
Gas BBQs
Gas barbecues are a top choice among grilling enthusiasts for their rapid heat-up time and ability to cook food thoroughly with precise and consistent heat. Gas barbecues, which are typically fueled by propane tanks, offer the advantage of multiple burners, allowing you to effortlessly prepare a wide variety of delectable dishes simultaneously.
Charcoal BBQs and grills are the go-to option for the rich and smoky flavour they add to the food. You just can't get that same taste with other types of grills. The other benefit of charcoal BBQs is the high heat. This helps you get a crisp exterior and a juicy and tender interior. Just remember: charcoal grills take more prep work and more time to cook your favourite foods. A charcoal BBQ is not the ideal choice for someone looking to grill up something quick.
Want a compact BBQ you can take with you anywhere? Whether you want one for your apartment balcony or to take with you on your next camping trip, that's what a portable BBQ is for. They often come with small, 2-lb propane tanks you can use on a tabletop or take with you to your campsite.
Electric Grills
Electric portable grills are excellent if you have limited outdoor space or for those who would prefer not to deal with fuel sources like propane, gas or charcoal. A small electric BBQ can still cook a meal for a whole family in a decent time. It won't have the same effect or flavour as a traditional BBQ, though.
Built-in grills are perfect for your dream outdoor kitchen. They come in a variety of sizes so you can choose the size you need for your space. From more basic models to grills that have side burners, so you can cook your whole meal outside, there's a large selection of built-in BBQs for you to choose from.
As the name indicates, smokers use smoke to indirectly cook food, which gives it a mouth-watering, smoky flavour. Smokers are ideal for cooking meats like ribs, chicken, lamb, brisket, and salmon. Smokers run on many of the same fuel types as grills, including propane, gas, and charcoal – there are even electric smokers. They also come in a range of sizes to suit any space. 
Known for their low, slow, and even cooking, pellet grills bring out the flavour of every piece of food they cook. They provide a consistent temperature, so you don't have to stay beside the grill – you can worry about the other parts of the meal. Some pellet grills come in designs that combine a pellet grill with a broiler or a smoker. 
Benefits of Switching Your BBQ From Propane to Natural Gas
Are you a propane BBQ person? Have you ever wondered if propane is really the best option for fueling your grill? While propane is a reliable fuel source, there are some downsides like changing the tank frequently and spending too much on fuel. There are benefits to switching from propane to natural gas grilling.
1. Never Run Out
It's happened to almost everyone: you go to fire up the grill only to realize you forgot to make the trip for more propane. Or, perhaps you didn't realize how little you had left in the tank. One of the many benefits of switching your grill to natural gas is that you won't ever run out, since your grill is hooked up to your home's natural gas supply.
2. Save Money
On average, the cost of natural gas is less expensive than propane. That means you can save money over time, especially if you grill frequently. While gas prices do fluctuate, you'll notice that natural gas is cheaper – sometimes it's as low as ⅓ of the cost of propane.
3. Reduce Your Carbon Footprint
For the environmentally conscious grillmaster, the most important benefit of switching to natural gas might be the decrease in carbon emissions. Natural gas is more environmentally friendly than propane.
4. Increased Safety
Natural gas is very light and dissipates into the atmosphere very quickly. Propane, on the other hand, is heavier and usually takes active wind to dissipate. This means that propane is more likely to be ignited in the air in the case of a gas leak.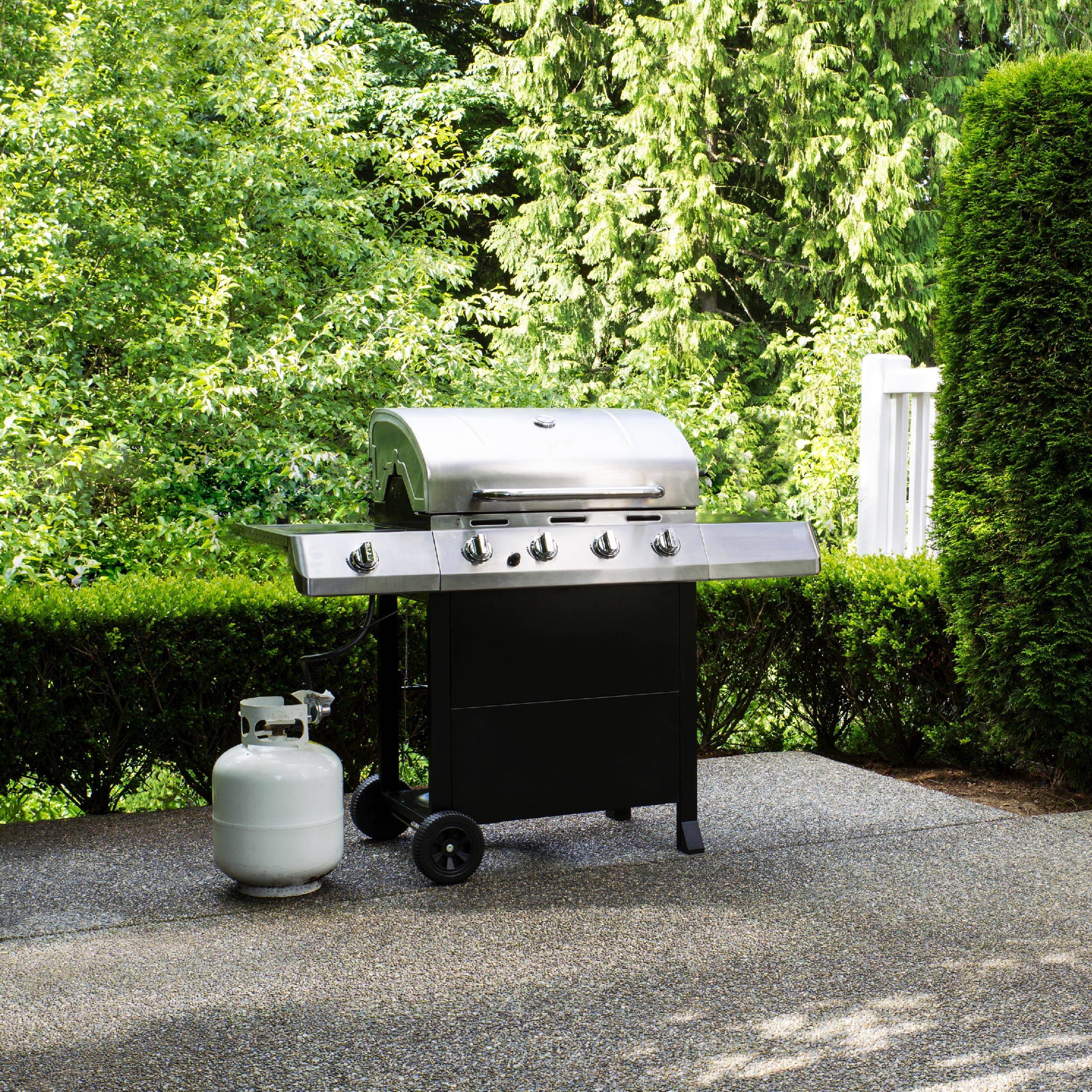 How to Clean Grills
Cleaning your grill regularly is crucial to keeping it in good cookin' condition.
Here are some tips for cleaning your grill effectively:
Timing is Key
Clean your grill right before or immediately after you cook, when the surface is hot. The heat will help loosen debris and make cleaning easier.
Preheat the Grill
If the grill is not hot before cleaning, preheat it for a few minutes. This will help you get rid of any stubborn food particles more easily.
Use a Firm Brush
Scrub the grill grates or flat top surface with a firm brush to remove any leftover food residue. Opt for a long-handled brush to avoid the risk of burns.
Be Thorough
Make sure to clean all areas of the grill, including the grates, burner covers, and any other removable parts. Pay attention to hard-to-reach spots and corners.
Oil the Grill Surface
After cleaning the grill, spray it with cooking spray or use a paper towel dipped in oil to coat the surface. This helps prevent food from sticking during future cooking sessions.
Regular Cleaning
It's important to clean your grill regularly to prevent buildup and maintain its performance. Consider deep cleaning your grill periodically by removing and scrubbing the grates, and inspecting and cleaning the burner ports.
Be Careful
Always prioritize safety when cleaning your grill. Ensure the grill is turned off before cleaning. Wear protective gloves and use caution when handling hot surfaces.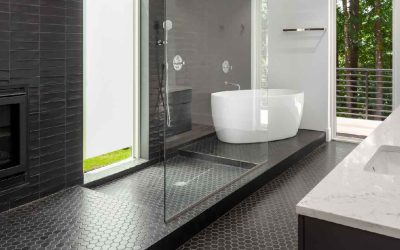 Fireplaces add a level of comfort to a home that nothing else can achieve. But their placement...
read more