Ductless AC and Heat Pump Service & Repair
Ottawa's Most Trusted Ductless Service, Repair & Maintenance Experts Since 1994
Team Harding has been providing Ottawa and its surrounding areas with ductless heating and cooling installation, service, repair, and maintenance since 1994.
We strive to provide the best service in the Ottawa region, as well as a wide range of options for ductless air conditioning and heat pump brands, styles, and sizes. Ottawa homeowners know that they can count on Team Harding for reliable ductless service and repair.
Emergency Ductless Repair
If you experience a sudden and unexpected breakdown of your ductless AC or heat pump, don't panic. Our experts will be able to diagnose, repair, and service your system quickly, with minimal disruption of your home comfort.
Ductless Maintenance
Maintenance is an essential part of owning a ductless AC or heat pump. It's critical to prolong the life of the system, uphold the warranty, and maintain a high level of air quality in your home. It's recommended that your ductless system is maintenanced once each year.
Book Ductless Service Now
Call us at (613) 831-2257 or book a service below and one of our home comfort advisors will follow up with you to confirm your date.
Protect Your Ductless AC or Heat Pump with a Harding Club Membership
Invest in a Team Harding Club Membership to limit future HVAC repairs and maintenance costs and to ensure the optimal health and function of your ductless system. These memberships are a monthly subscription that helps reduce the cost of repairs and replacement parts. Each membership includes free preventative maintenance for your ductless system. At Team Harding, we offer 3 different membership options to cater to your specific needs and budget.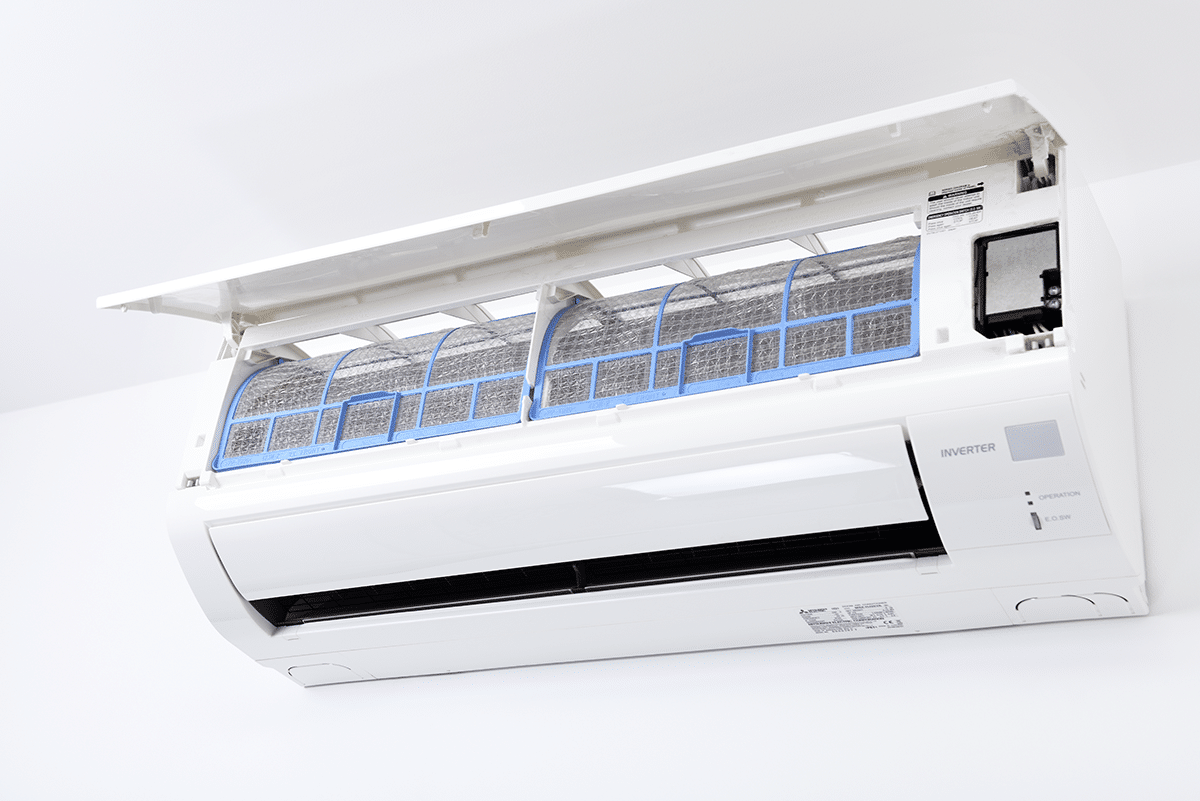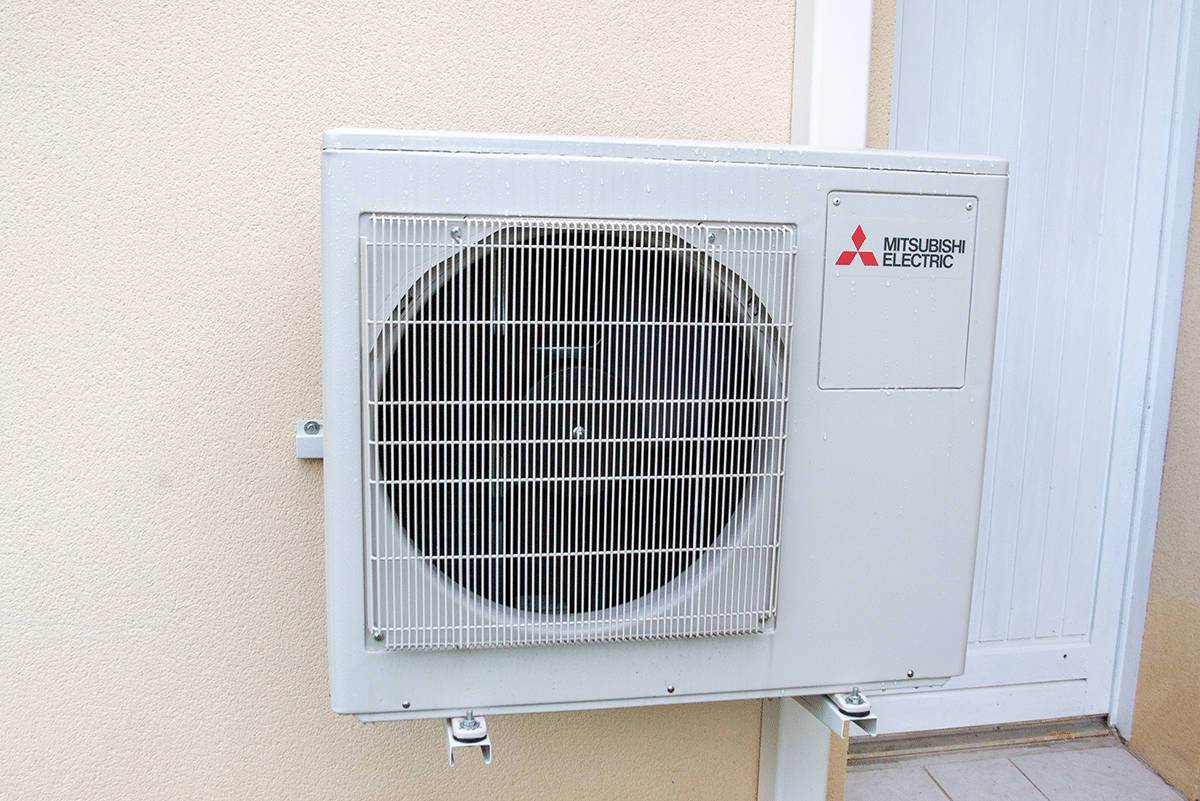 Why Is My Ductless AC or Heat Pump Not Cooling?
A fairly common issue among residential ductless air conditioners and heat pumps is the system begins to blow room temperature or even warm air. While this can be frustrating, the good news is that there's usually an easy fix. The most common reasons for your ductless system not blowing cool air include:
The system has tripped its breaker 

A dirty air filter 

Leaking refrigerant 
If your ductless AC or heat pump stops blowing cold air, first check to make sure that the air filter is clean and that it hasn't tripped its breaker. If the issue persists, call the experts at Team Harding. Prevent issues with your ductless system by scheduling preventive maintenance once every year.
Ductless AC & Heat Pump Maintenance Tips
Annual preventative maintenance by licensed HVAC technicians is the most effective way to keep your ductless air conditioner running smoothly. But, there are a few things you can do at home to maintain your air conditioner and prolong its lifespan:
Clean your air filter frequently
Keep indoor air register clean and free of dust
Remove snow and ice from outdoor unit
Keep outdoor system free of debris like leaves, twigs, and grass
Keep the space around the indoor and outdoor units clear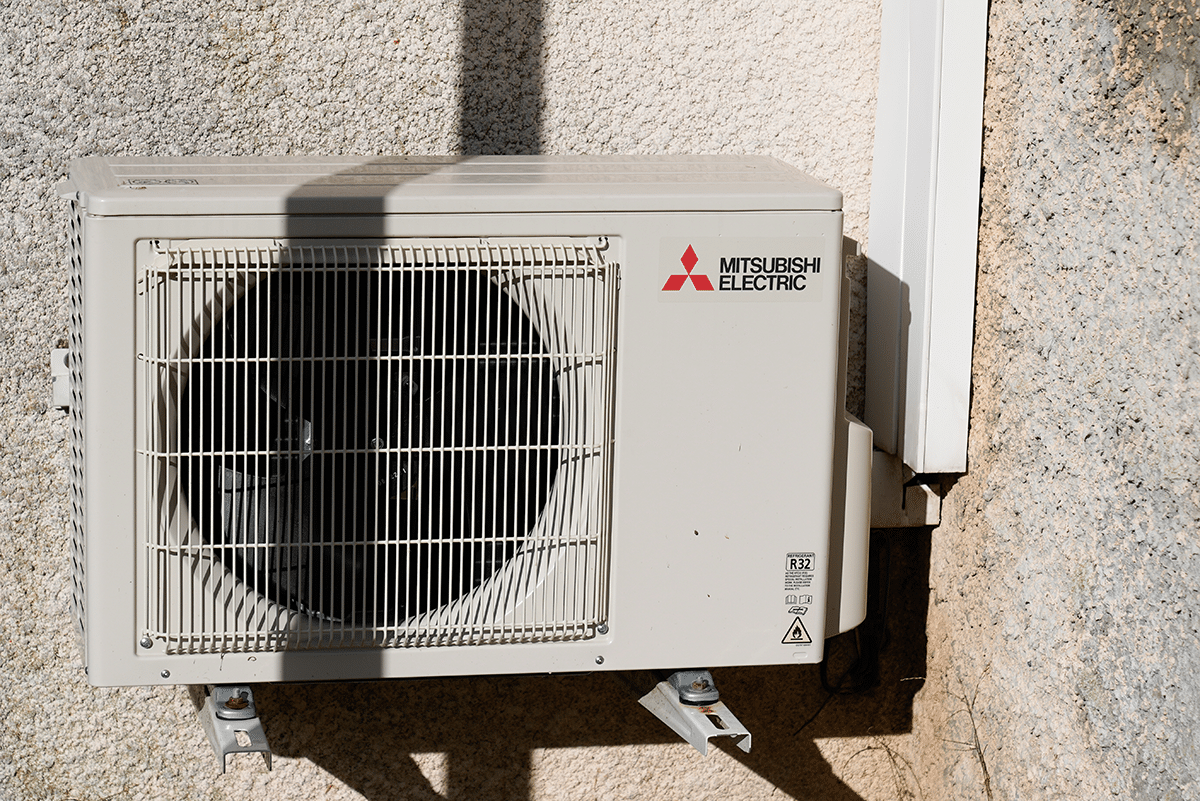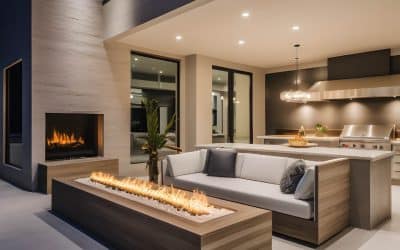 Elevate your patio with the right fireplace and a touch of interior design. With just a few pieces...
read more