Heat Pump Installation Experts Serving the Greater Ottawa Area Since 1994
Go electric for home heating and cooling with a heat pump. Convenient, cost-effective and efficient, heat pumps offer a 2-in-1 home comfort solution: helping you stay cool through the summer and warm in the winter – all while saving on energy costs and reducing your carbon footprint.
If you're unsure whether a heat pump would be the right choice for your home, talk to one of the experts at Team Harding. Our knowledgeable team of home comfort advisors will help you decide on a reliable system that fits your needs and budget.
Save Up to $7,800 on Qualifying Heat Pump Systems
Enbridge Gas is offering enhanced rebates for certain home efficiency upgrades. In fact, they've teamed up with the Canada Greener Homes Grant to co-deliver the HER+ (Home Efficiency Rebates Plus) Program. Basically, the two incentives are rolled into one easy application. If you qualify, you could receive up to $7,800 for the installation of a qualifying heat pump system!
Get a Free No-Obligation Quote
Contact Team Harding for a free quote on a heat pump system.
Call us at (613) 831-2257 or book a free sales consultation below and one of our home comfort advisors will follow up with you to confirm your date.
"*" indicates required fields
What is a Heat Pump?
A heat pump is different from any other HVAC system due to its ability to both heat and cool your home depending on the season. During the summer months, your heat pump will work to expel heat and humidity from your house. In the winter months, heat pumps reverse this function and bring heat and humidity from the outside air into your home to keep it warm.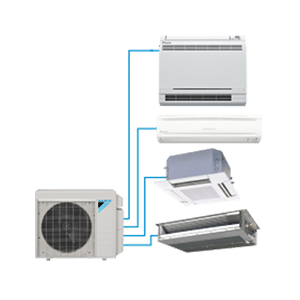 Options for Buying a Heat Pump in Ottawa
Purchasing any new HVAC system for your home can be a costly investment. But don't let the price of a heat pump scare you. We offer you the ability to finance your heat pump! There's also grants and rebates available through the government and the manufacturers. So, there are several ways to reduce the initial cost of a heat pump:
Heat pump rebates & grants
Seasonal sales and rebates
Rent-to-own your heat pump
Finance your heat pump
The Lifespan of Furnaces Vs Heat Pumps
Heat pumps and furnaces have different lifespans, mainly due to how they're used. A furnace runs about half the year or less, while a heat pump runs up to 12 months a year. Due to its near-constant use, a heat pump has a shorter lifespan than a furnace. A heat pump's lifespan is 10 and 15 years, while a furnace can last between 15 and 20 years.
The best way to get the most out of your heat pump and prolong its life is to treat it well. This means investing in regular maintenance and addressing any repairs as soon as possible. Some ways you can ensure a long life for your heat pump:
Use the unit only as directed by the manufacturer
Clean/change the air filter frequently
Clean outdoor coils whenever they look dirty
Remove vegetation or clutter around the outdoor unit
Call for repair immediately when there's a problem
Invest in annual preventative maintenance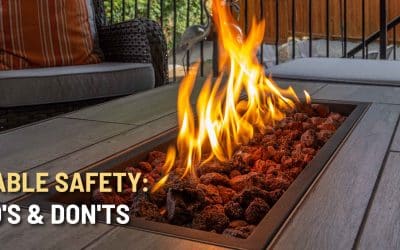 If you have a fire table or are purchasing one, make sure you know the do's and don'ts of having...
read more