Heat Pump Service & Repair
Ottawa Heat Pump Service & Repair Experts
If you own a heat pump, it's critical to schedule repairs at the first sign of trouble. Even when your heat pump needs to be fixed, the high-efficiency technology makes these repairs affordable and worthwhile.
From annual maintenance to service and repairs, Team Harding's knowledgeable and experienced technicians are ready to help make sure that your heat pump continues to work effectively and efficiently. You can count on us 24 hours a day in the case of emergencies.
What Is a Heat Pump?
A heat pump is a home comfort system that is unique in its ability to both cool and heat your home. With their versatile functionality, heat pumps can replace both the air conditioner and the furnace in a home. Heat pumps can also work independently from any pre-existing ductwork, allowing them to be installed easily in virtually any residence.
In the Summer
A heat pump cools your home by collecting the heat and humidity from the air in a home to expel it outdoors.
In the Winter
To heat your house, a heat pump collects the heat and humidity from the outside air to bring it inside the home.
Book Heat Pump Service
Call us at (613) 831-2257 or book a service below and one of our home comfort advisors will follow up with you to confirm your date.
If Your Home Is Currently Heated by Electric Baseboards…
A ductless heat pump is most likely the best option for you. Heat pumps can work independently from any ductwork your home may or may not have. Installation of a ductless heat pump is minimally invasive and can match up to 70% of your home comfort needs.
If Your Home Is Currently Heated by a Natural Gas, Oil, or Electric Furnace…
A ducted heat pump is most likely the right decision for you. While a ducted heat pump is extremely effective, there may be a need for some ductwork modification for a proper installation.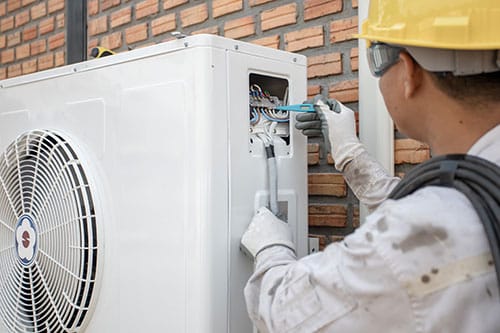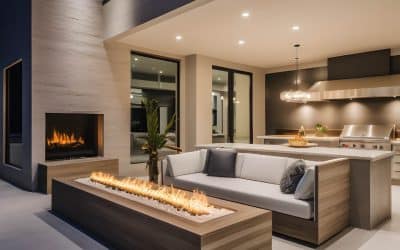 Elevate your patio with the right fireplace and a touch of interior design. With just a few pieces...
read more