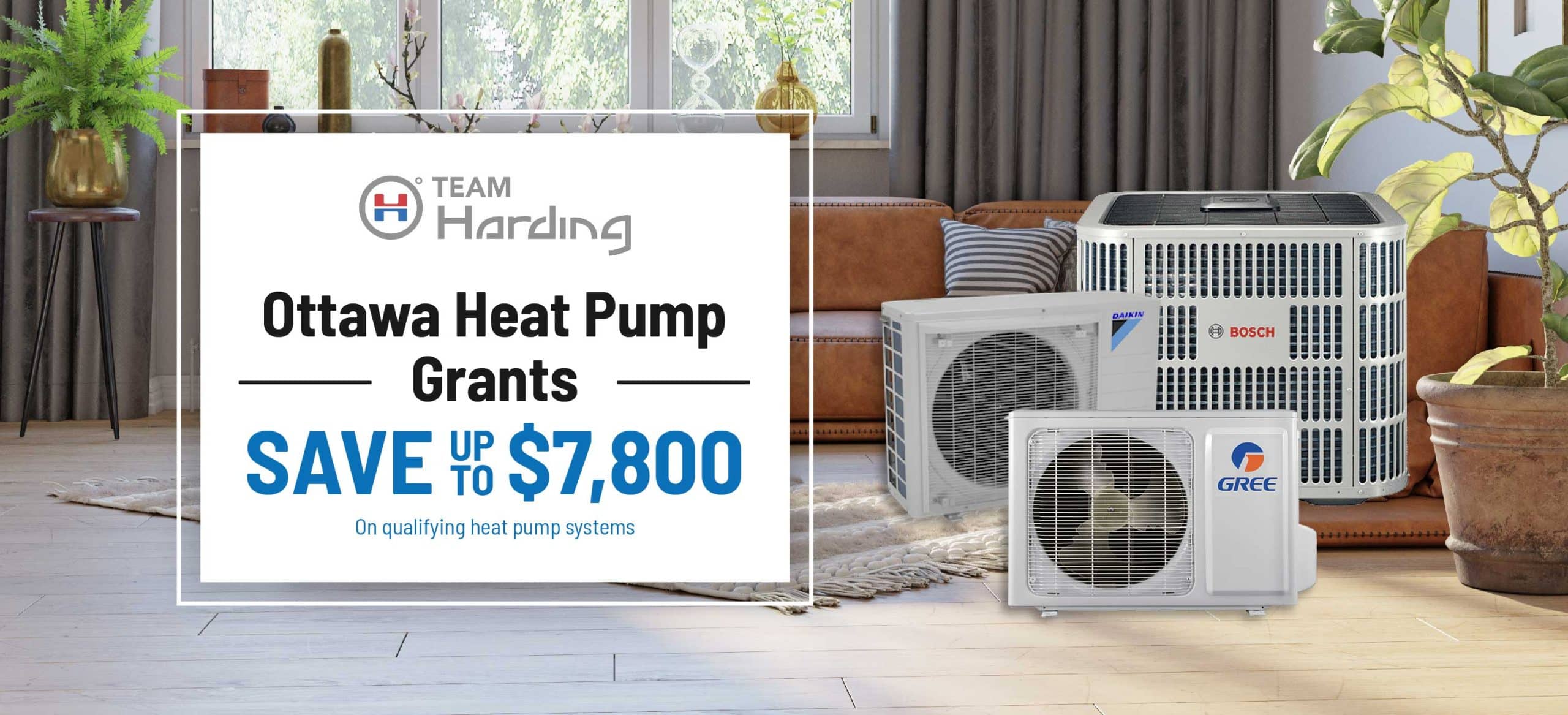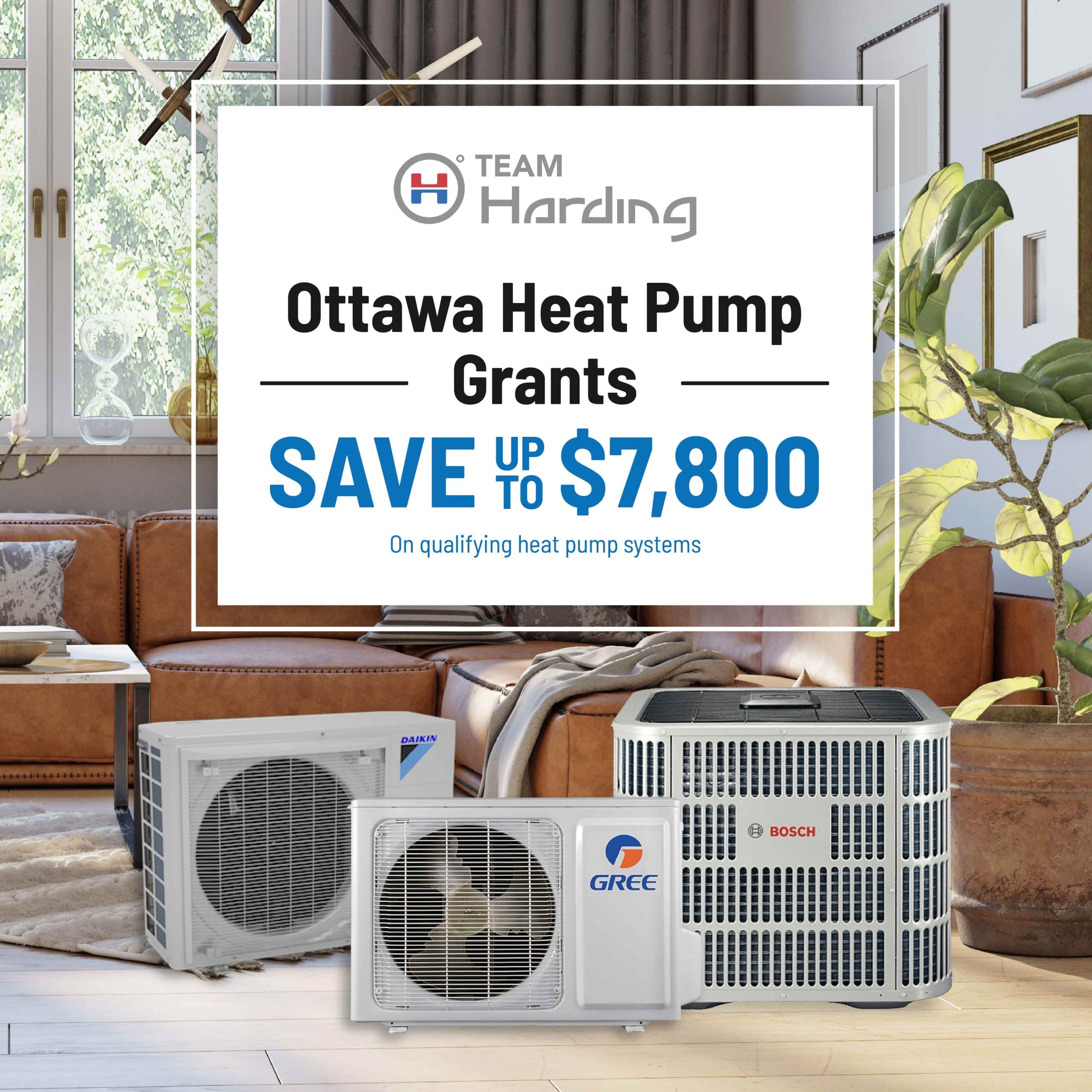 Ottawa Heat Pump Grants
Take advantage of Ottawa heat pump grants when you retrofit your home with a qualifying heat pump system!
Heat pumps have gained popularity in homes across Ottawa and Southern Ontario because they're super efficient, dual-function machines. Plus, they help homeowners reduce their carbon footprint. However, some people are hesitant to make the switch because of the initial expenses of installing a heat pump. The good news is that you can save big on the installation of your heat pump with these Ottawa heat pump grants and rebates! Read on to learn more about them.
Canada Greener Homes Grant
You might have heard about the Greener Homes Grant by now. This grant is an incentive by the Federal Government to help Canadians make their homes more energy efficient and reduce their carbon footprint through the installation of an ENERGY STAR® certified heat pump. The grant offers eligible Canadians up to $5,000 to put toward the cost of installing a heat pump. Homeowners can also receive up to $600 back for the required EnerGuide home energy evaluation.
You could also qualify for an interest-free loan of up to $40,000. Using this loan, homeowners have the opportunity to upgrade their home efficiency even further with eligible retrofits. Plus, you get up to 10 years to repay the loan.
The Home Efficiency Rebate Plus (HER+) Program
Now, Enbridge Gas is offering enhanced rebates for certain home efficiency upgrades. In fact, they've teamed up with the Canada Greener Homes Grant to co-deliver the HER+ (Home Efficiency Rebates Plus) Program. Basically, the two incentives are rolled into one easy application.
The HER+ Program offers eligible Ontario residents up to $7,800 in savings on the installation of an ENERGY STAR® certified heat pump or heat pump water heater, plus up to $600 for the EnerGuide evaluation.
Here's what you need to know:
Eligible Canadians can apply for both the government grant and Enbridge enhanced rebates through the same application.
Enbridge Gas customers or homeowners making the switch to Enbridge Gas qualify for the Enbridge enhanced rebates.
The funds can only be used for certain retrofits and upgrades, including certain heat pump and heat pump water heater installations.
A pre- and post-retrofit EnerGuide Home Energy Assessment is required.
Only one homeowner per household can apply.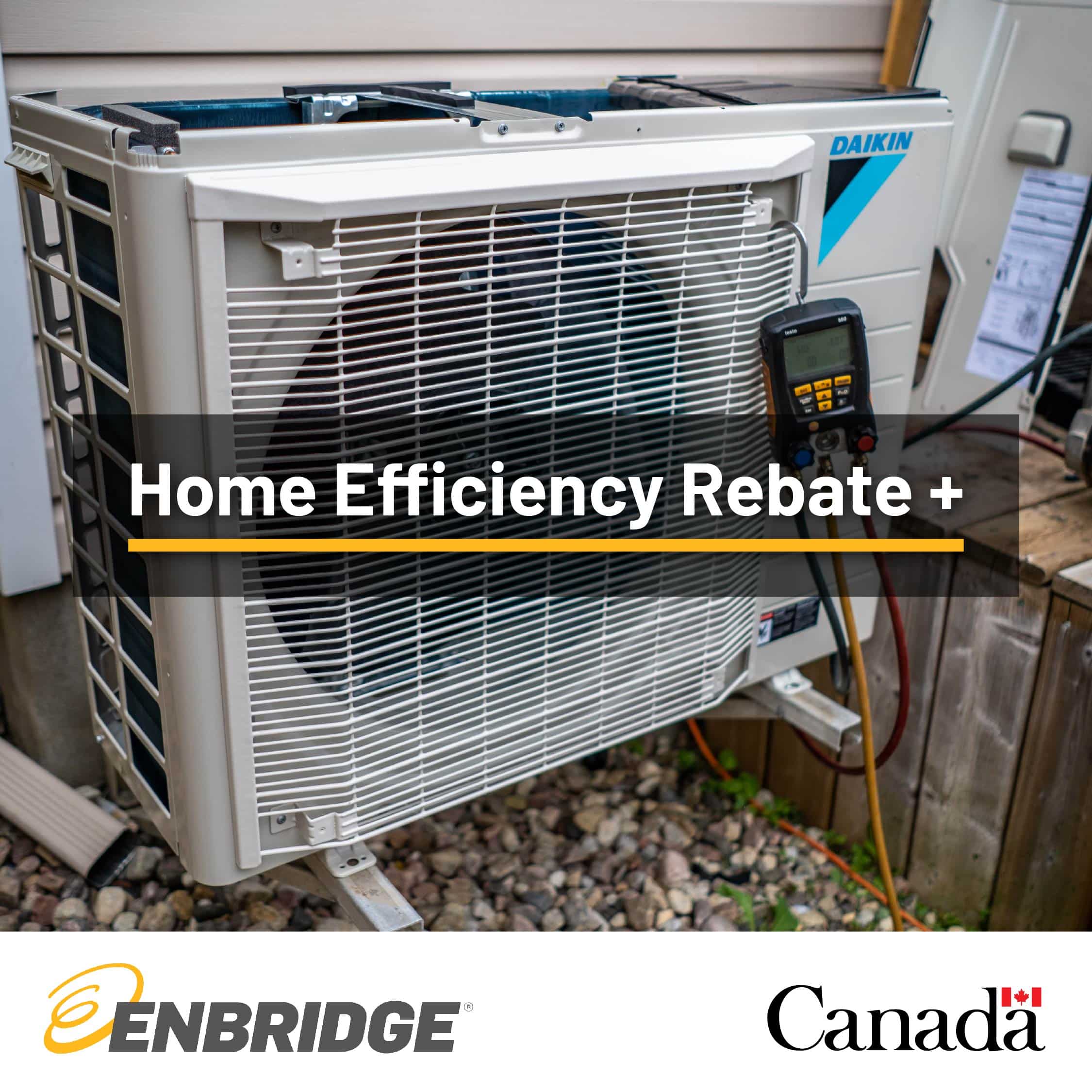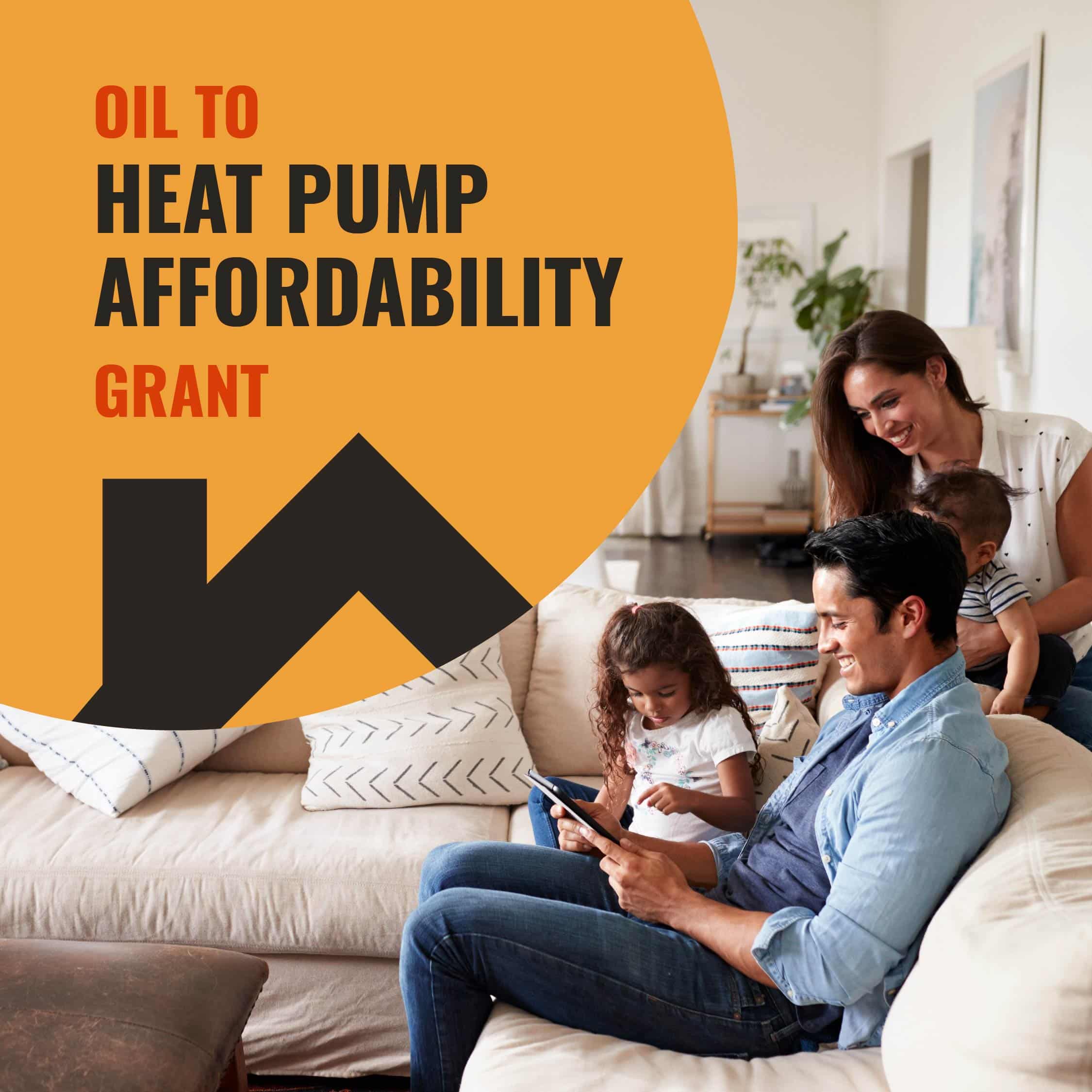 Oil to Heat Pump Affordability Grant
If your home is heated by oil, you could receive an upfront payment of up to $10,000 to make the switch to an energy-efficient heat pump. The program is currently accepting applications from eligible homeowners. The program helps Canadian homeowners transition to electric cold climate air source heat pumps. This transition can save you thousands of dollars in heating bills and lower greenhouse gas emissions.
To be eligible for the grant, you must meet the following requirements:
Homeowners with household income at or below the median household after-tax income
Own a home that's currently heated by oil
Qualifying properties include:

Single or semi-detached houses
Townhomes and row houses
Mobile homes (on permanent foundation)
Permanently moored floating homes
Low-rise multi-unit residential buildings
Mixed-use buildings (residential portion only)
Apply for Ottawa Heat Pump Grants
Are you interested in savings up to $7,800 on qualfying heat pump systems through Ottawa heat pump grants? Contact Team Harding to get started!
Call us at (613) 831-2257 or complete the form below and one of our home comfort advisors will be in touch with you shortly.
"*" indicates required fields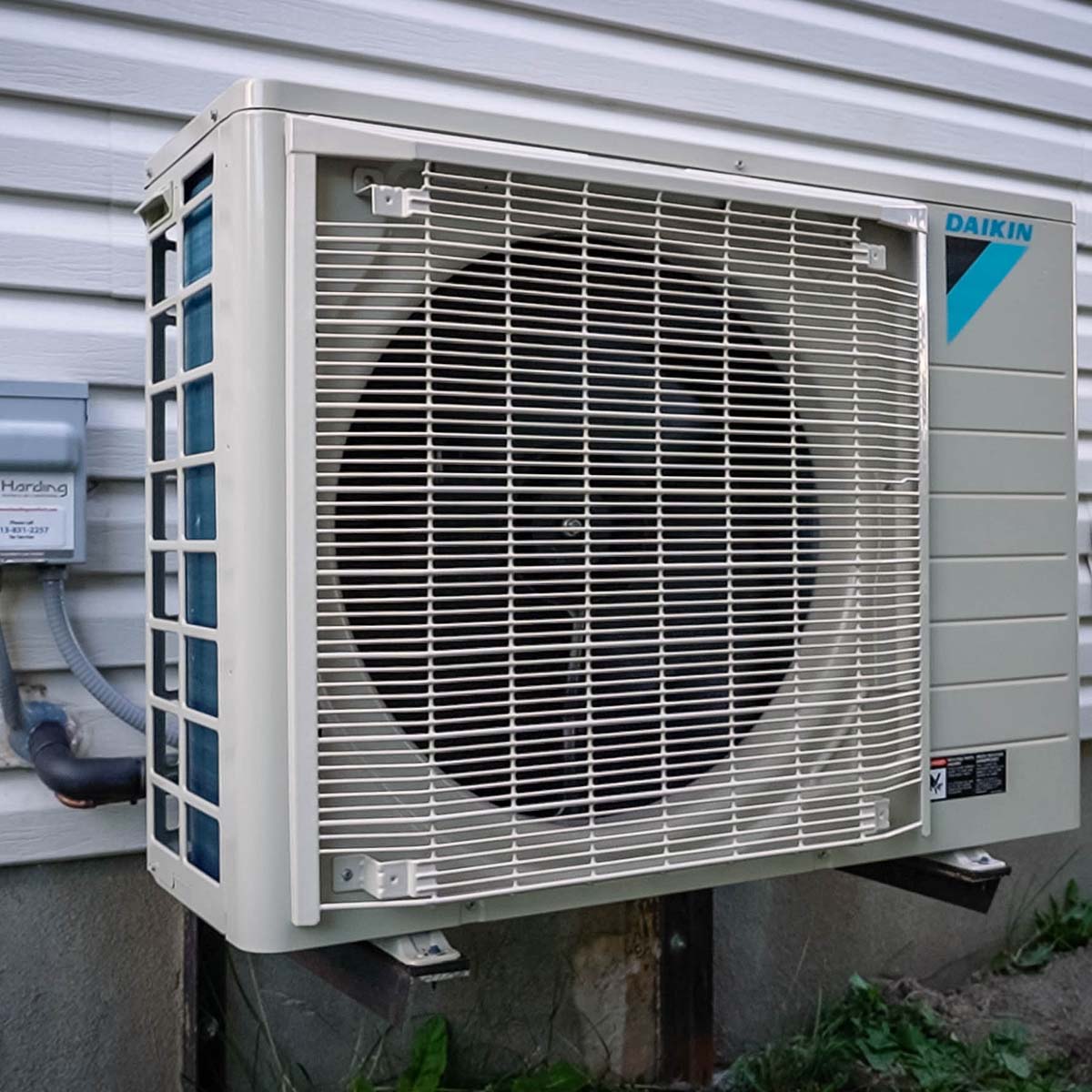 What is a Heat Pump?
A heat pump is a 2-in-1 HVAC system that heats and cools your home. During the winter, it works by transferring heat into your home to where it's needed. In the summer, it transfers the heat out of your home to cool it. Heat pumps are powered by electricity.
It's an extremely energy-efficient system because it only transfers heat that exists in the air instead of producing heat, which requires much more energy. Due to their energy efficiency, heat pumps can save you money on energy costs and reduce your carbon footprint.
There are different types of heat pumps that qualify for Ottawa heat pump grants, including;
Ground Source Heat Pumps
Ottawa heat pump grants can be applied to the installation of a new ground-source heat pump or the replacement of the heat pump unit.
Ground source heat pumps are also known as geothermal heat pumps. They work by extracting heat from the ground and moving it where it needs to be. Ground source heat pumps make use of the natural thermal energy that is stored within the Earth. This means that there's no combustion of fossil fuels and no generation of heat.
Ground source heat pumps can be installed in the backyard of a house.
Air Source Heat Pumps and Cold Climate Air Source Heat Pumps
You can use Ottawa heat pump grants to install a new air source or cold climate heat pump or replace the unit. You can use the grant for an air source or cold climate heat pump that works as a standalone or in conjunction with another backup heating system.
Air source heat pumps extract the thermal energy from the air and move that heat into your home. These heat pumps can also cool your home when it's hot by transferring the heat inside your house outside. Cold climate heat pumps are slightly more efficient and work in colder temperatures than standard air source heat pumps. If you live in an area where temperatures regularly drop below -10, cold climate heat pumps are better as they can operate in temperatures as low as -30.
Heat Pump Water Heaters
Ottawa heat pump grants can also be put toward the installation of heat pump water heaters.
Heat pump water heaters are more efficient than traditional water heaters and use up to 70% less energy, on average. Just like heat pumps, heat pump water heaters move heat from one place to another. Depending on the type of heat pump, it transfers heat from the source (air or ground) and into the water tank. Heat pump water heaters are also powered by electricity.
You can also install an air source heat pump system that takes care of your home's heating, cooling, and water heating. These combination systems take heat from indoors and from the outside air to heat your home and water. During the summer, these systems take the heat from the air inside your home.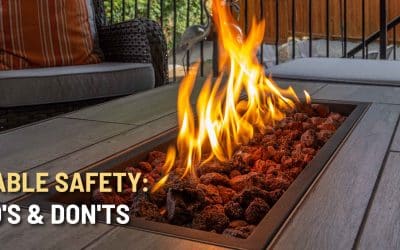 If you have a fire table or are purchasing one, make sure you know the do's and don'ts of having...
read more