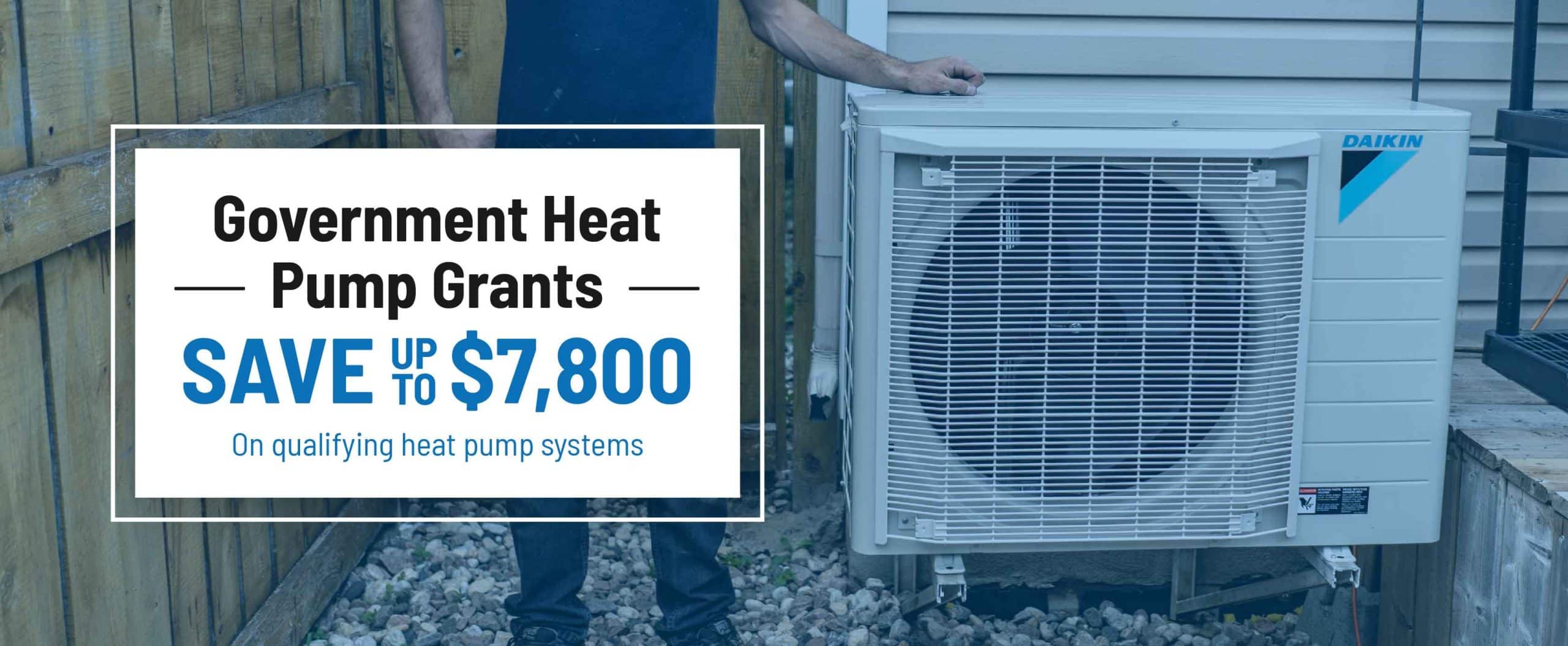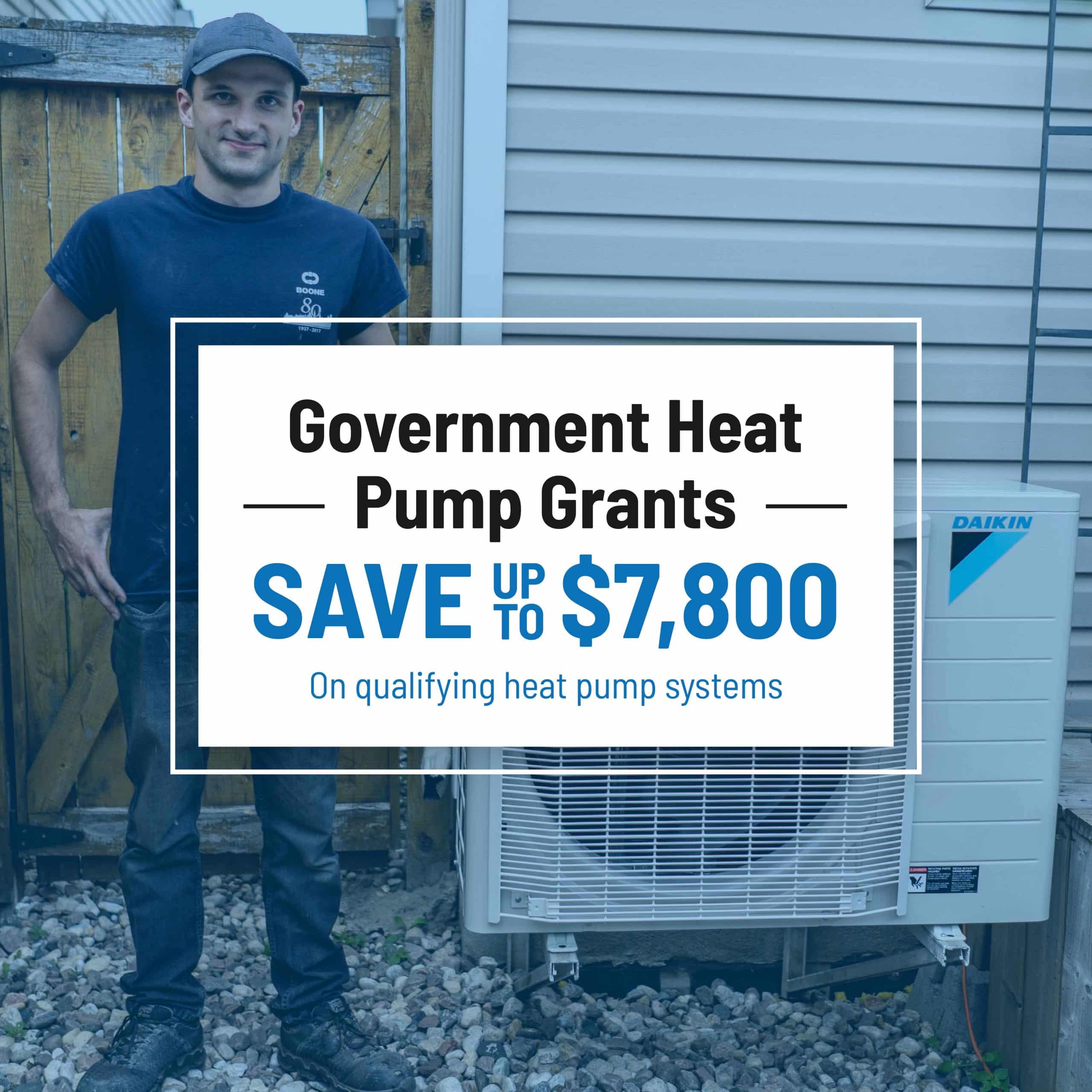 Government Heat Pump Grants
Take advantage of Government heat pump grants when you retrofit your home with a qualifying heat pump system!
Heat pumps can help homeowners reduce their carbon emissions. By making the switch to a heat pump, you can help Canada achieve its goal of reducing its overall carbon footprint. Plus, the energy efficiency of heat pumps can potentially save you money in utility costs. For these reasons, the government is currently incentivizing their installation. Take advantage of these government heat pump grants and save on the installation of a heat pump in your home!
Canada Greener Homes Grant
The Greener Homes Grant is an incentive being offered by the Federal Government to help Canadians make their homes more energy efficient and reduce their carbon footprint. Eligible Canadians can use the grant to help pay for the installation of an ENERGY STAR® certified heat pump. The grant offers eligible Canadian homeowners up to $6,500. Homeowners can also receive up to $600 back for the required EnerGuide home energy evaluation.
There's also an interest-free loan of up to $40,000. Homeowners can use this loan to complete eligible retrofits to help upgrade the efficiency of their home even further. Plus, the repayment term is up to 10 years.
The Home Efficiency Rebate Plus (HER+) Program
On top of the government heat pump grants, Enbridge Gas is offering enhanced rebates to help with certain home efficiency upgrades. To make the process and application easier, they've partnered with the Canada Greener Homes Grant to co-deliver the HER+ (Home Efficiency Rebates Plus) Program. The government grant and Enbridge rebates are rolled into one easy application.
The HER+ Program offers eligible Ontario residents up to $7,800 in savings on the installation of an ENERGY STAR® certified heat pump or heat pump water heater, plus up to $600 for the EnerGuide evaluation.
Here's what you need to know:
Eligible Canadians can apply for both the government grant and Enbridge enhanced rebates through the same application.
Enbridge Gas customers or homeowners making the switch to Enbridge Gas qualify for the Enbridge enhanced rebates.
The funds can only be used for certain retrofits and upgrades, including certain heat pump and heat pump water heater installations.
A pre- and post-retrofit EnerGuide Home Energy Assessment is required.
Only one homeowner per household can apply.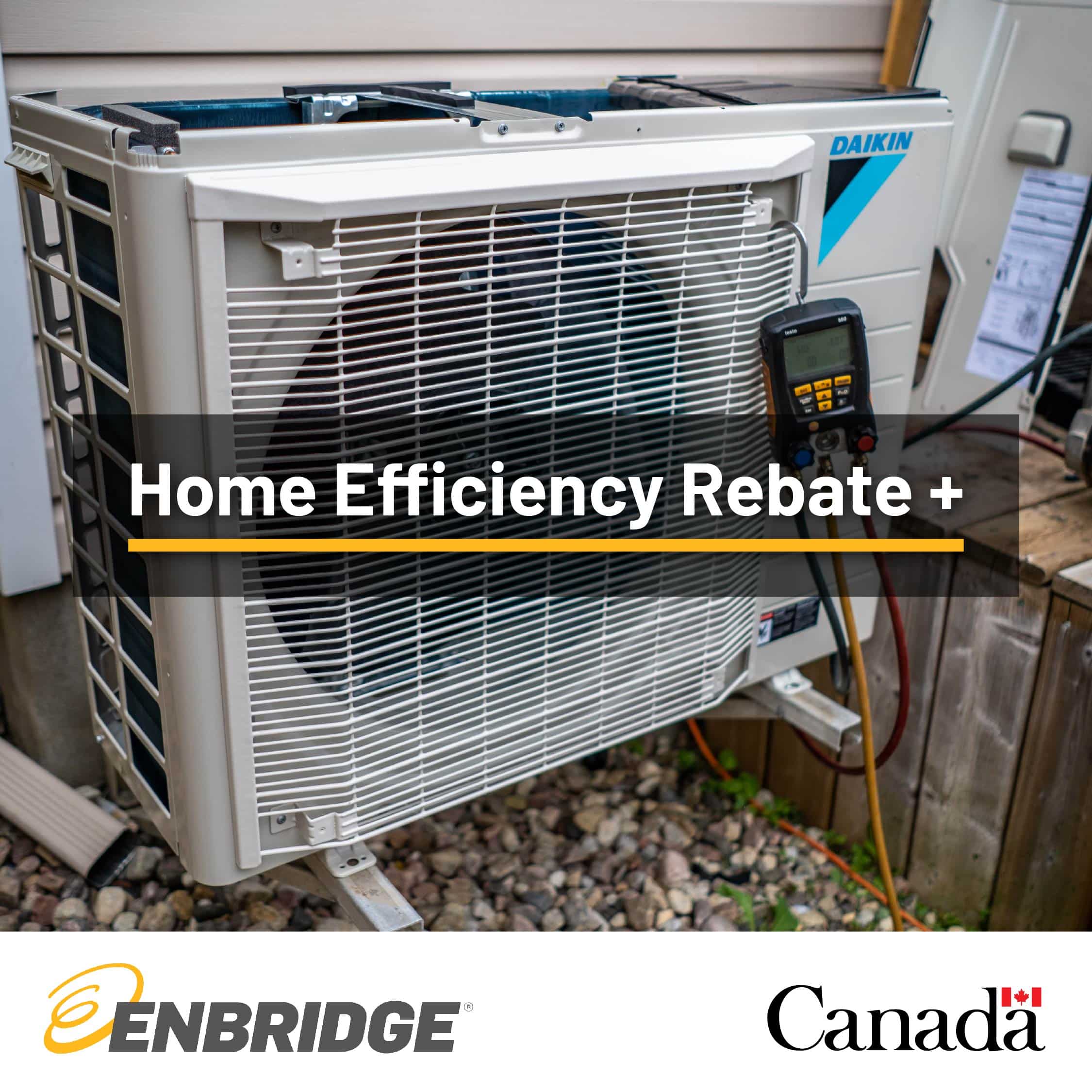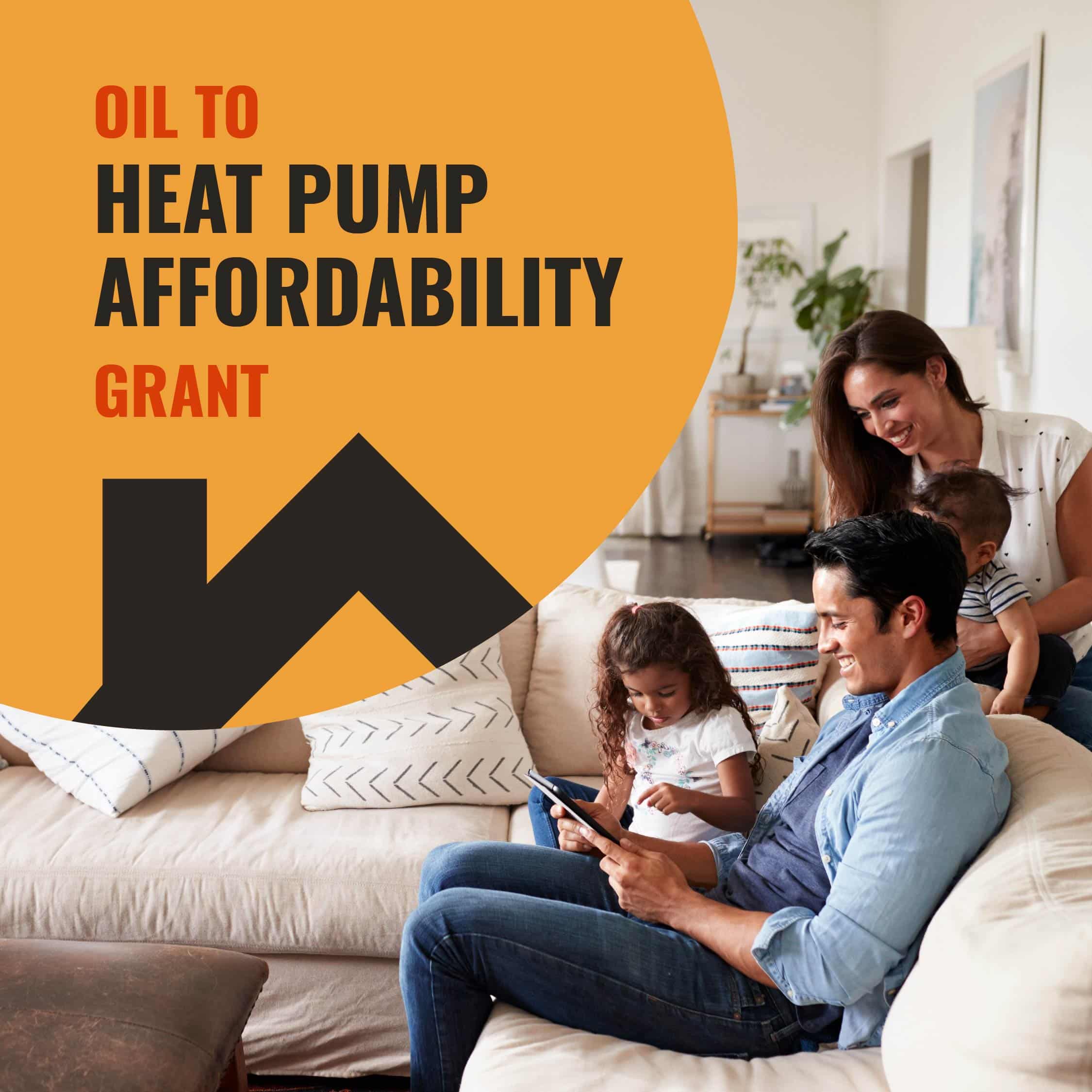 Oil to Heat Pump Affordability Grant
If your home is heated by oil, you could receive an upfront payment of up to $10,000 to make the switch to an energy-efficient heat pump. The program is currently accepting applications from eligible homeowners. The program helps Canadian homeowners transition to electric cold climate air source heat pumps. This transition can save you thousands of dollars in heating bills and lower greenhouse gas emissions.
To be eligible for the grant, you must meet the following requirements:
Homeowners with household income at or below the median household after-tax income
Own a home that's currently heated by oil
Qualifying properties include:

Single or semi-detached houses
Townhomes and row houses
Mobile homes (on permanent foundation)
Permanently moored floating homes
Low-rise multi-unit residential buildings
Mixed-use buildings (residential portion only)
Apply for Government Heat Pump Grants
Are you interested in savings up to $7,800 on qualfying heat pump systems through Government heat pump grants? Contact Team Harding to get started!
Call us at (613) 831-2257 or complete the form below and one of our home comfort advisors will be in touch with you shortly.
"*" indicates required fields
Benefits of Heat Pumps
Reduce Your Carbon Footprint
Since heat pumps use much less energy to heat and cool than older traditional HVAC systems, they can help homeowners reduce their carbon footprint. This is the main reason for the government heat pump grants.
Energy Efficiency
One of the best things about heat pumps is that they're super efficient. That's why so many homeowners are making the switch or having a heat pump installed to supplement their current HVAC system. Just the addition of a heat pump can contribute to higher heating efficiency.
Zoned Climate Control
Heat pump systems can be configured in a way that lets you control the temperature of each room or individual zone in your home. This means everyone can have the temperature they prefer. It can also translate into cost savings.
No Ductwork Required
As the name makes clear, a ductless heat pump does NOT require ductwork. This is especially beneficial for homeowners who don't already have existing ductwork.
Easy Installation
Both ducted and ductless heat pumps involve straightforward installations in most cases. Ductless heat pump installations are particularly simple. In most cases, it can be done in a single day by a reputable HVAC provider.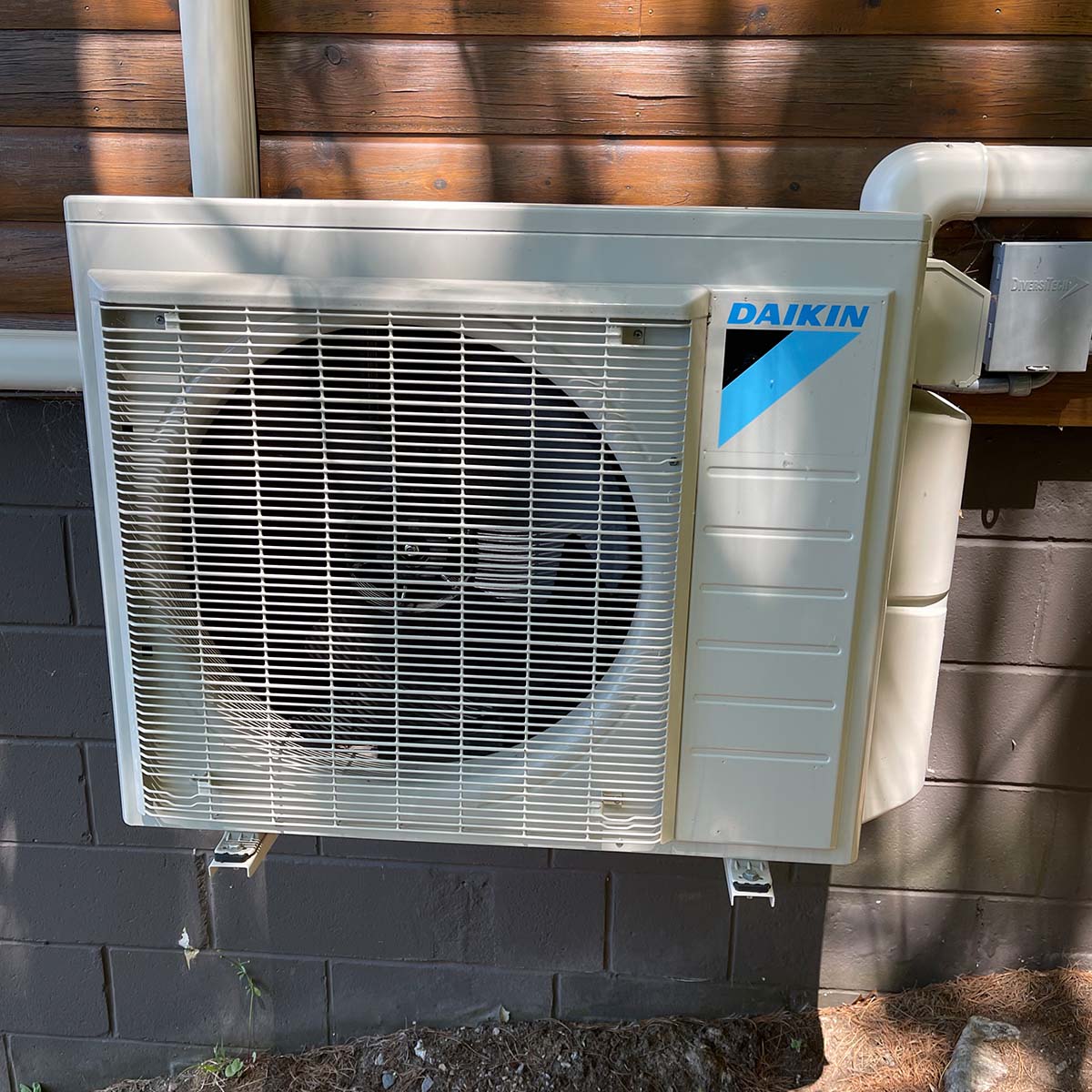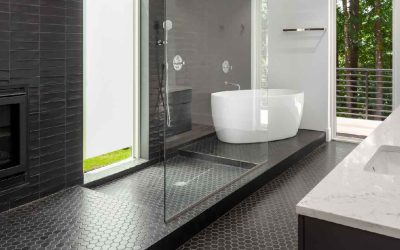 Fireplaces add a level of comfort to a home that nothing else can achieve. But their placement...
read more