If you're dreaming up an outdoor oasis, don't forget your custom fireplace! Regardless of the size of your lot or the space you have to work with, there's a fireplace that will fit. There are so many options and so many ways to customize your outdoor fireplace – your only problem will be making the decisions. Since your choices are basically endless, you'll be able to get a fireplace that suits your personal style. Check out our list of outdoor fireplace design ideas for inspiration.
Rustic
Who doesn't love a good ol' rustic fireplace? Whatever variation of rustic you choose, it will likely include a stone finish and a nicely varnished wood mantel. You could go with a gas fireplace or traditional wood burning for a more rustic feel. Place an antique or rustic decorative item atop the mantel and you're set.
Modern
If you're not into the rustic vibe, perhaps a modern outdoor fireplace would suit you best. Modern designs tend to be more sleek and simple. They're characterized by clean lines and industrial materials. So, you might opt for a neutral-toned concrete finish surrounding a linear fireplace. Alternatively, a stainless steel or an all-black fireplace can achieve a modern look.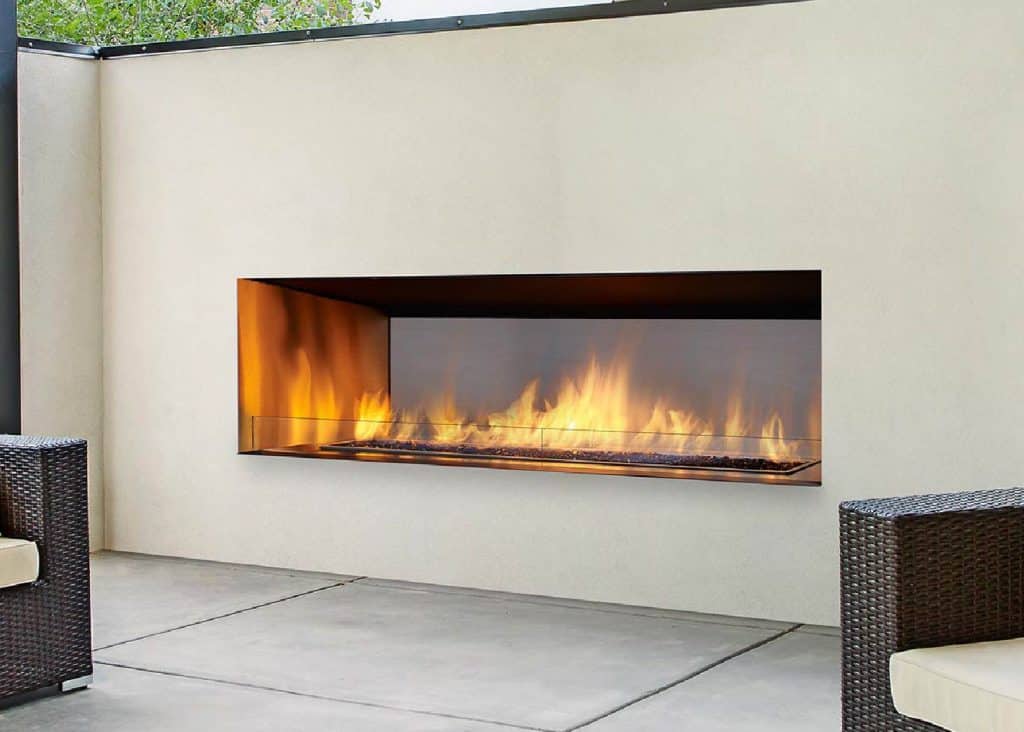 Southwestern
A southwestern-style outdoor fireplace makes for a fun and interesting focal point for your backyard. Typically, southwestern fireplaces are stuccoed to look like adobe, a composite material made from earth, water, and organic materials. You could use coloured ceramic tile as a decorative accent around the firebox or along the edges. This style often has a stair-step structure rather than a straight or sloped chimney.
Minimalist
More of a minimalist? A minimalist-style fireplace might look a lot like a modern fireplace, both of which are very trendy these days. To get the minimalist look, you could choose a basic, geometric fireplace and add nothing to it. Another minimalist approach would be to have a very simple geometric surround constructed to match your minimalist style. A white concrete finish helps achieve the minimalist feel.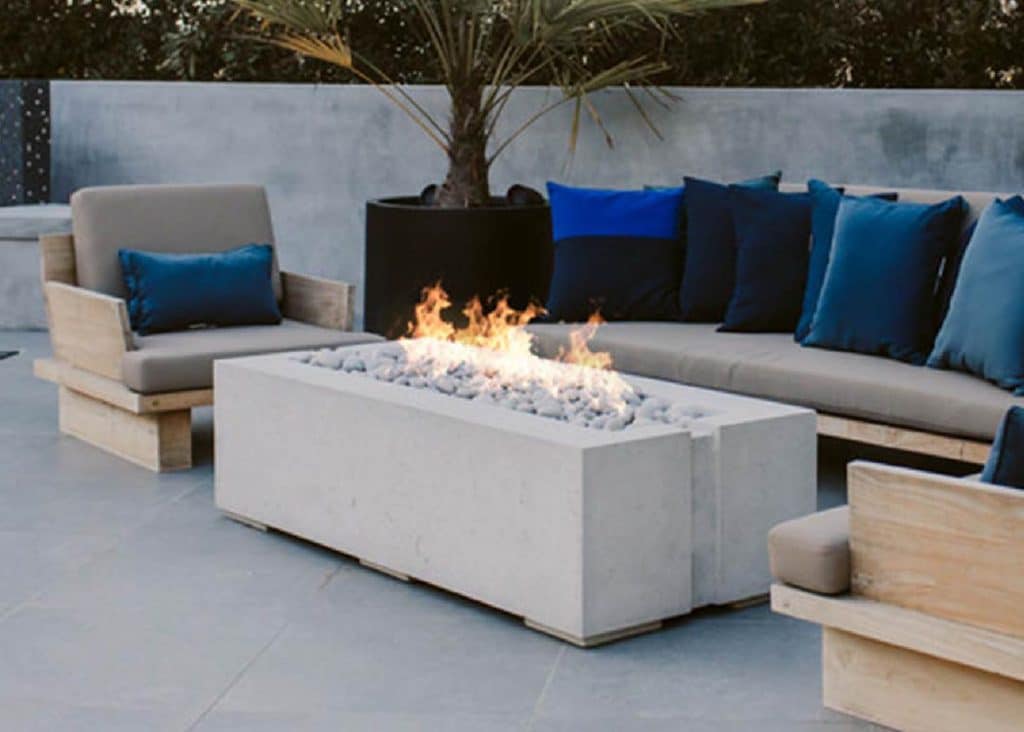 Traditional
Are you a traditionalist? Traditional fireplaces are typically made or faced with stone or brick. The firebox opening is usually arched, with a mantel and extended hearth often completing the design. Whether you have a ranch or colonial-style home, or just want to get that aesthetic in your backyard, a traditional fireplace will work nicely.
Ultra Modern
An ultra-modern fireplace design might include a uniquely-shaped base or appear to be floating alongside the pool, like in the photo above. The placement of the fireplace or the design itself might be asymmetrical with unexpected decorative elements. If you have the right space for it, a multi-sided fireplace is a good fit for an ultra-modern look.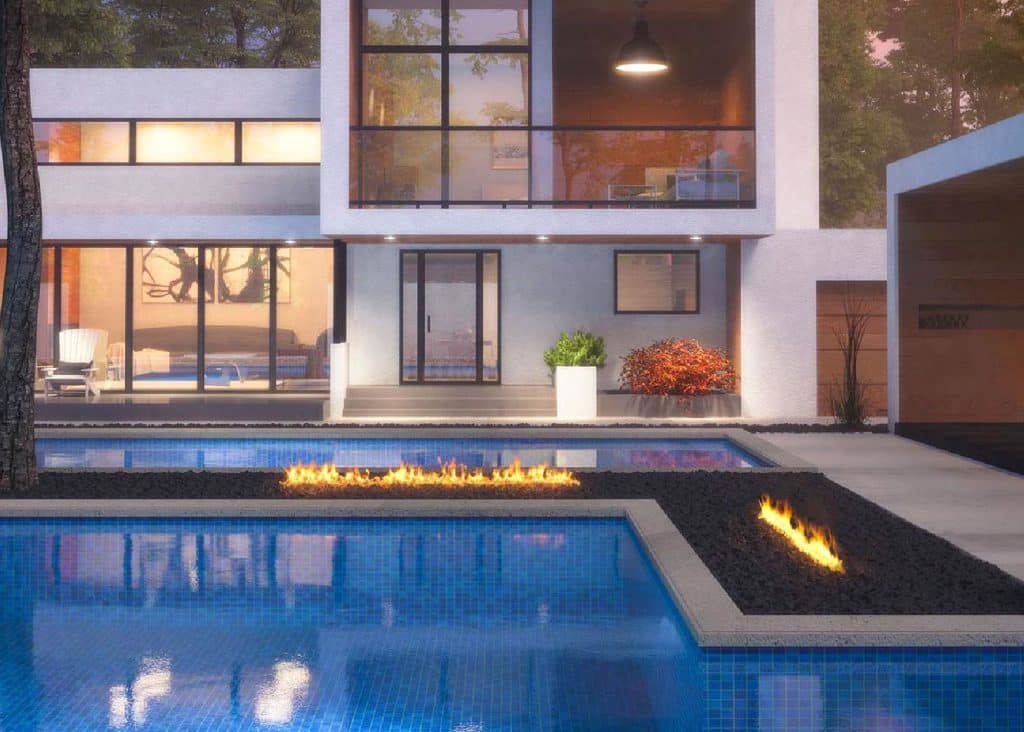 Fireplaces Just for Your Space
Team Harding can install any one of these styles in your outdoor space. You also have the option to design your own one-of-a-kind outdoor fireplace to match your individual style and aesthetic. You have the ability to completely customize everything from the size and shape to the finish and surround, and even the mantel and chimney. Imagine building an outdoor kitchen around your fireplace. The options are endless! You can truly make it uniquely you!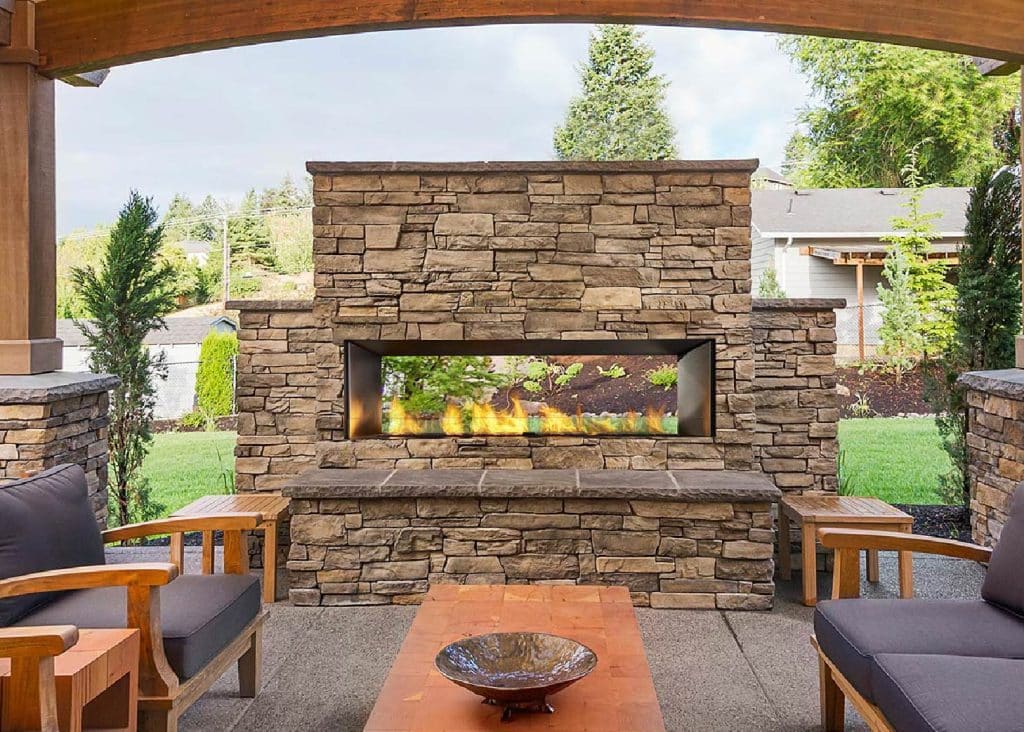 Head down to our showroom for more inspiration for your outdoor fireplace design!
Check us on Facebook and Instagram for more inspiration and to see our promos.
Team Harding has been Ottawa's leading home comfort specialist since 1994. We are a family-owned and operated local business and all of our installers and technicians are fully licensed.