The Ottawa Region's Most Trusted Air Conditioning Service, Repair & Maintenance
AC Tune-Ups reduce the number of emergency calls by revealing potential problems with your air conditioning system that can be corrected inexpensively before causing major repair bills.
Team Harding provides comprehensive AC tune-up services throughout the Ottawa region. Our professionals are highly trained and experienced in all aspects of AC maintenance and repair. With our expertise and dedication, we strive to provide you with exceptional service that not only improves your AC's performance but also enhances your overall comfort and energy efficiency.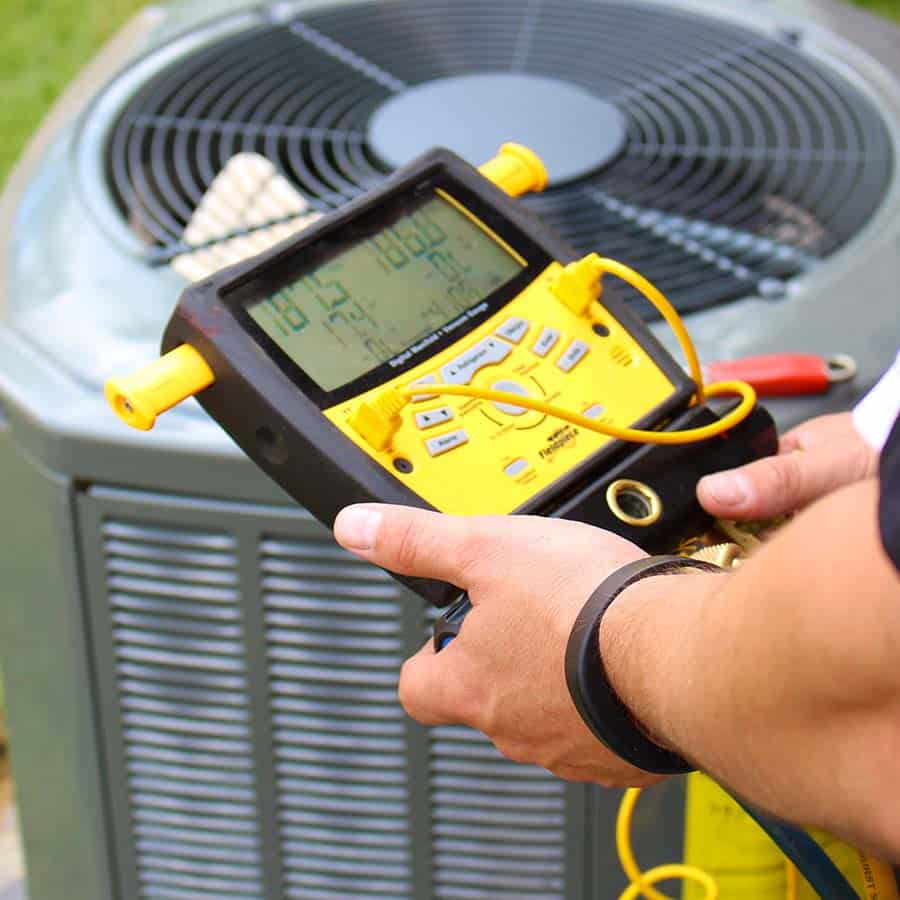 What Happens During an AC Tune-Up?
1. Check
During an AC tune-up our technicians check all components to ensure proper functionality.
2. Inspect
The technician inspects the motor, blower belt, and capacitors.
3. Identify
This stage of an AC tune-up involves pinpointing potential safety hazards, leaks, and problems.
4. Clean
Your technician will clean all the components of your unit to improve efficiency.
5. Tune & Adjust
Tuning and adjusting parts and settings for optimal performance.
6. Test
Finally, the technician will test the system to make sure it's running properly.
For emergency air conditioner repair please call (613) 831-2257
To schedule an AC tune-up, fill out the form below and one of our home comfort advisors will be in touch with you shortly.
Benefits of an AC Tune-Up
Improved Efficiency
An AC tune-up can help improve the efficiency of your air conditioner. When you get an annual tune-up, your technician confirms that all components are working properly and that the unit is operating as efficiently as possible. This can help lower energy costs and extend the life of your system.
Extended Lifespan
Another benefit of a tune-up is that it helps your air conditioner last longer. Annual maintenance like this keeps your air conditioner running at peak efficiency and limits wear and tear on its parts over time. This can save you money in the long run as you can better avoid costly repairs or replacements.
Reduced Repair Costs
A tune-up should be part of your regular maintenance schedule. Regular maintenance can help reduce repair costs by catching small problems before they become major issues. During an AC tune-up, your HVAC technician can identify any potential problems and repair them before they become larger, more expensive repairs.
Peace of Mind
One of the biggest benefits of a tune-up service is knowing that your air conditioner is running efficiently and effectively. This gives you peace of mind during the hot summer months when you need it most. You won't have to worry about unexpected breakdowns or serious fixes when temperatures start to rise.
When Should I Schedule an AC Tune-Up?
The best time for an AC tune-up is during the spring, before the hot summer months begin – and the rest of Ottawa rushes to get their units serviced. Scheduling your AC tune-up before the peak cooling season allows any necessary repairs or adjustments to be made in advance. This guarantees that your AC system is in optimal condition and will be ready to handle the summer heat when the time comes.
However, it's never too late to schedule an AC tune-up, and it's better to have it done later than not at all. So, if you haven't scheduled your AC tune up yet, it's still beneficial to do it as soon as possible.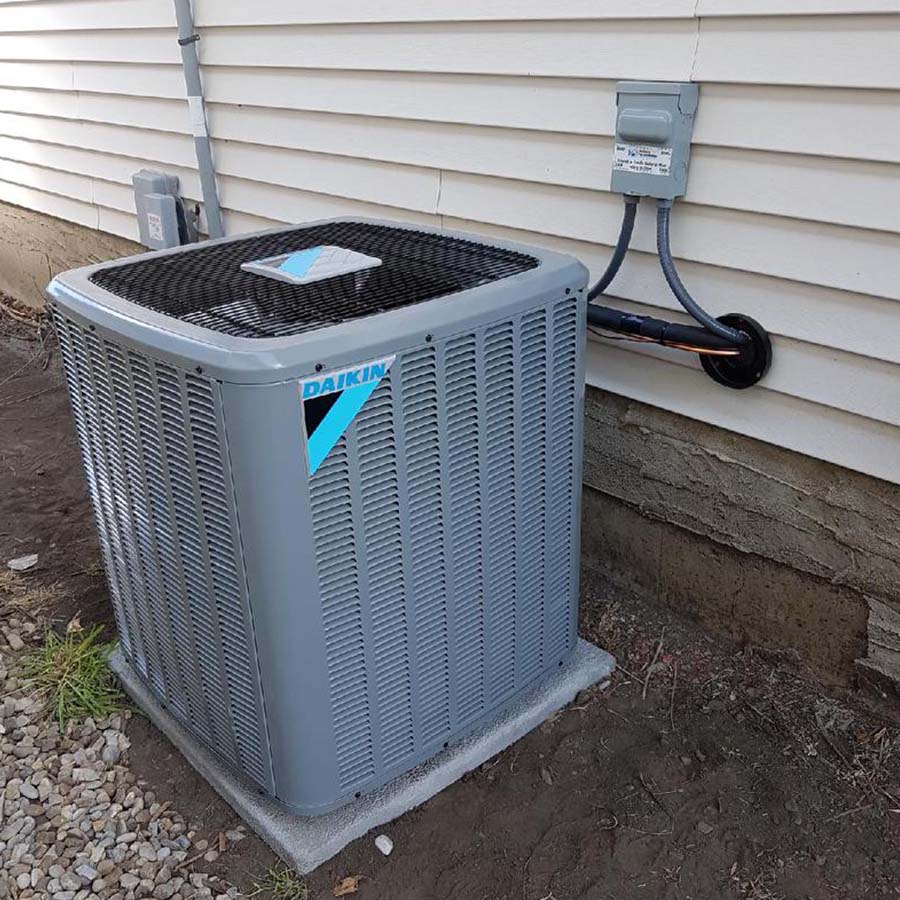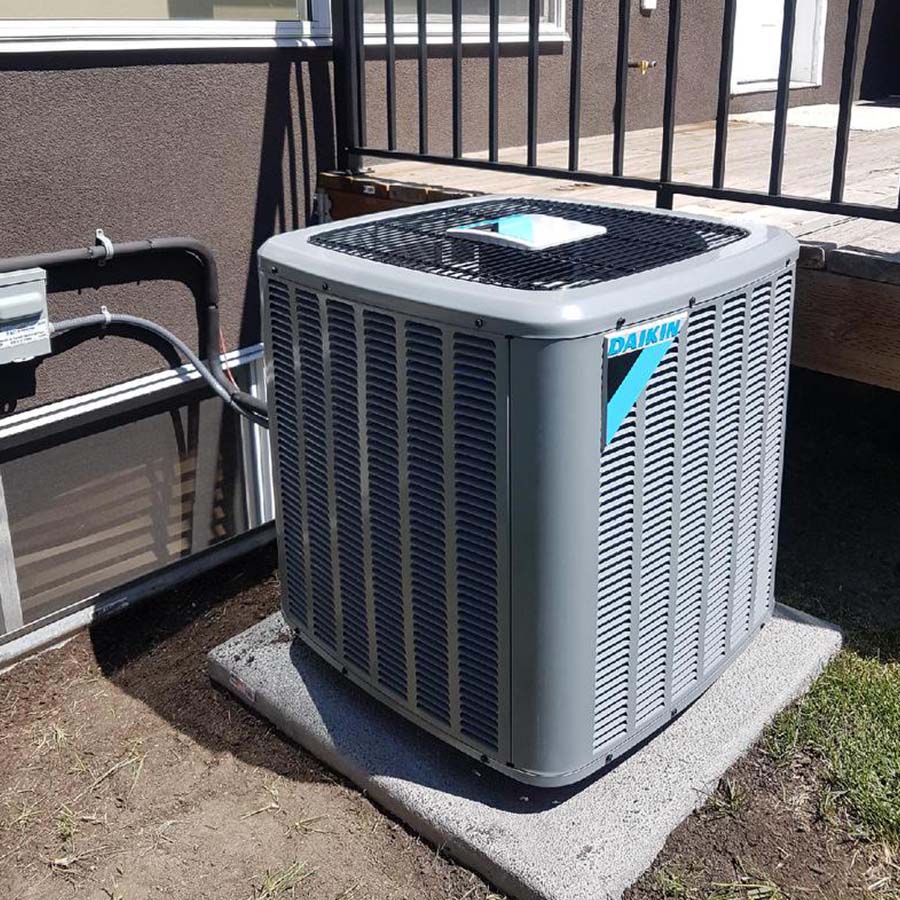 Emergency AC Repair in Ottawa
Getting an AC tune up certainly lowers the chances of it breaking down unexpectedly. However, breakdowns do happen, and they don't always happen at convenient times. That's why Harding offers emergency AC repair services to Ottawa residents.
Call Team Harding for emergency repair services until 8 PM. And when you phone us in the case of an AC emergency, a real person will answer your call.
Join the Club With a Team Harding Club Membership & Save on AC Tune-Ups
A great way to save money on maintenance, repair, and replacement costs for your cooling system is to invest in a Harding Club Membership. With three unique plans offering different levels of protection and discounts, you can easily find the right protection plan to keep your AC properly maintained.
Silver Club Membership
Guaranteed emergency appointments within 48 hours
Free annual precision tune-up
Free safety inspection
25% discount on repairs
$39.95 diagnostic fee (Monday-Friday 8am-4pm)
50% off after-hours diagnostic fee (after-hours rate $160)
Sign up today and get 25% off today's repair!
10% off duct cleanings (including dryer vent)
Gold Club Membership
Guaranteed emergency appointments within 24 hours
Free annual precision tune-up
Free safety inspection
Up to $1,000 (including HST) in free repairs per appliance per year
Free diagnostic fee
Free after-hours diagnostic fee
Sign up today and get 50% off today's repair!
15% off duct cleanings (including dryer vent)
Platinum Club Membership
Guaranteed same day appointments
Free parts & repairs (no exclusions)
Free annual precision tune-up
Free safety inspection
Free diagnostic fee
Free after-hours diagnostic fee
25% off duct cleanings (including dryer vent)
100% of your unused credit balance (including HST) for up to three years may be applied to a new heating or cooling system!
Prices are plus any and all applicable taxes and are per appliance.
Appliances must be inspected by one our service technicians to be qualified for a Gold or Platinum Membership.
If membership is cancelled within the year the repair has been completed, full costs for the repair and any outstanding membership fees will be invoiced.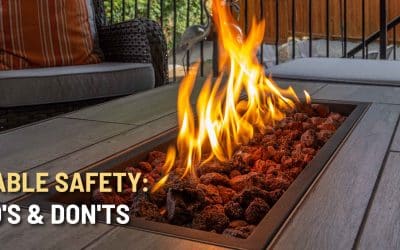 If you have a fire table or are purchasing one, make sure you know the do's and don'ts of having...
read more