Elevate your patio with the right fireplace and a touch of interior design. With just a few pieces and an outdoor fireplace, you can transform your patio into a relaxation haven, an entertainment area, or a cozy corner to sip hot coffee. Read on to find out how you can reinvent and get the most out of your patio space with custom outdoor fireplace design.
Tips to Transform Your Patio
Use Interior Design Principles
Incorporating a fireplace into your patio design not only adds warmth and coziness, but also serves as a focal point that enhances the overall aesthetic. Rely on interior fireplace design principles to guide your decisions. Consider elements such as the placement of the fireplace, the materials used, and the surrounding seating arrangement to create a harmonious and functional design. You can accessorize, decorate, and even use rugs.
Whether you opt for a traditional wood-burning fireplace or a modern gas-powered one, incorporating interior fireplace design principles will create an inviting and comfortable yet stylish patio space.
Know Your Local Building Code
Building codes play a crucial role in ensuring safety and compliance. As they vary by location, it's important to research and understand the specific regulations in your area before starting any construction. Building codes cover aspects such as the distance between the fireplace and surrounding structures, proper ventilation, materials, and clearances from combustible materials. These regulations are in place to prevent fire hazards and ensure that the installation meets safety standards.
To ensure compliance with building codes, consult with a professional who is familiar with local regulations.
Consider Custom
When it comes to outdoor fireplaces, you have the option of choosing between custom and modular designs. A custom outdoor fireplace is built from scratch according to your specific style and preferences. This allows for complete customization, – you choose the materials, size, shape, and style that best suits your outdoor space.
Custom fireplaces offer flexibility in design and can be tailored to match your existing patio or landscape design seamlessly.
Explore Built-In Features
When transforming your patio, consider built-in features. Built-in fireplaces, BBQs, and storage can enhance both the functionality and aesthetics of the space. A built-in fireplace adds warmth and ambiance and serves as a focal point that creates a cozy atmosphere for gatherings and relaxation. A built-in BBQ can transform your patio even further, into an even more functional space. And, storage solutions like built-in cabinets or shelves help keep patio essentials organized and easily accessible.
These built-in features not only maximize the use of space but also add value to your outdoor area, creating a seamless and well-designed patio that is perfect for entertaining and enjoying outdoor living to the fullest.
Inspiration for Your Patio
Rooftop Patio/Patio Bar
This look works well for a rooftop patio or to transform an ordinary patio into a bar/lounge area that's perfect for entertaining and relaxing. There are so many possibilities with the Napoleon Linear Gas Patioflame.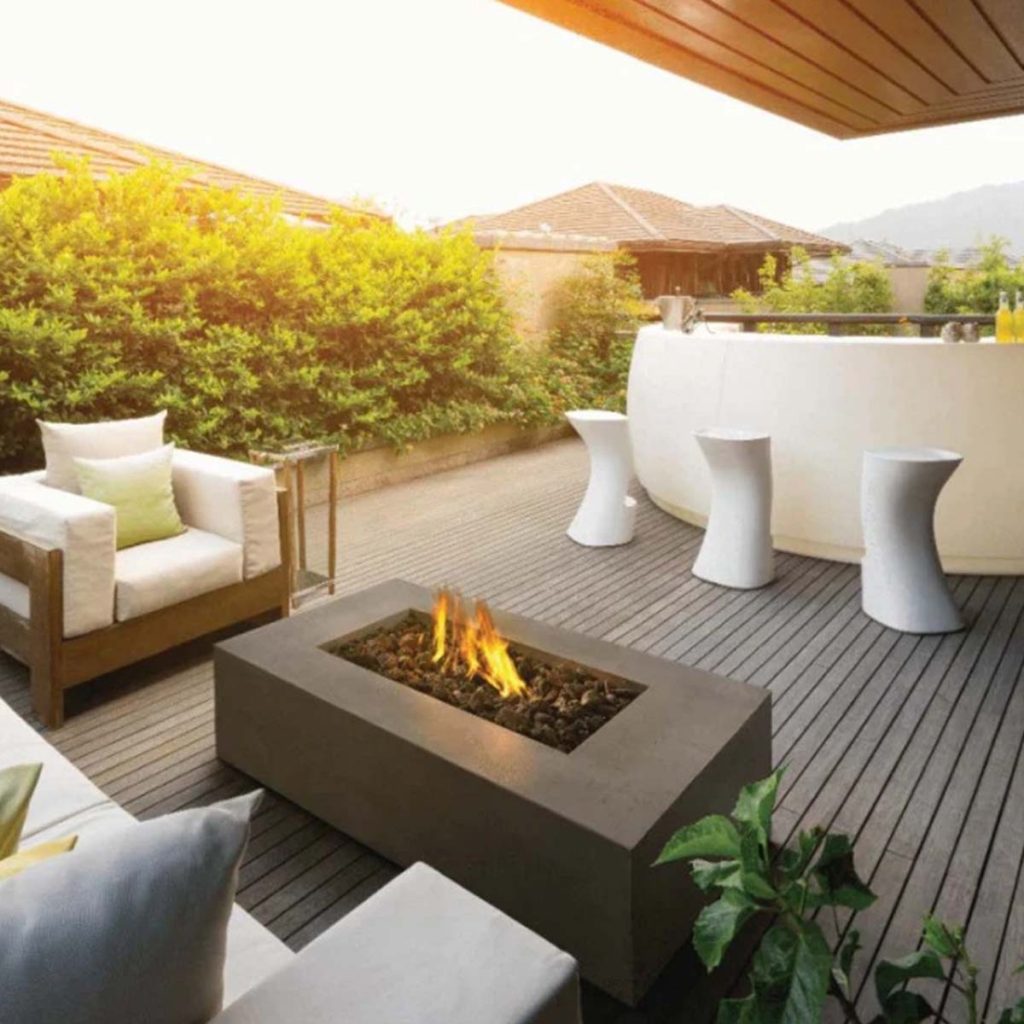 Patio Lounge
Long linear fireplaces like the Dekko Avera Concrete Fire Pit are perfect for creating a cozy, comfy lounge space on your patio. Add some seating, particularly a comfortable couch, and you have the ideal outdoor lounging area.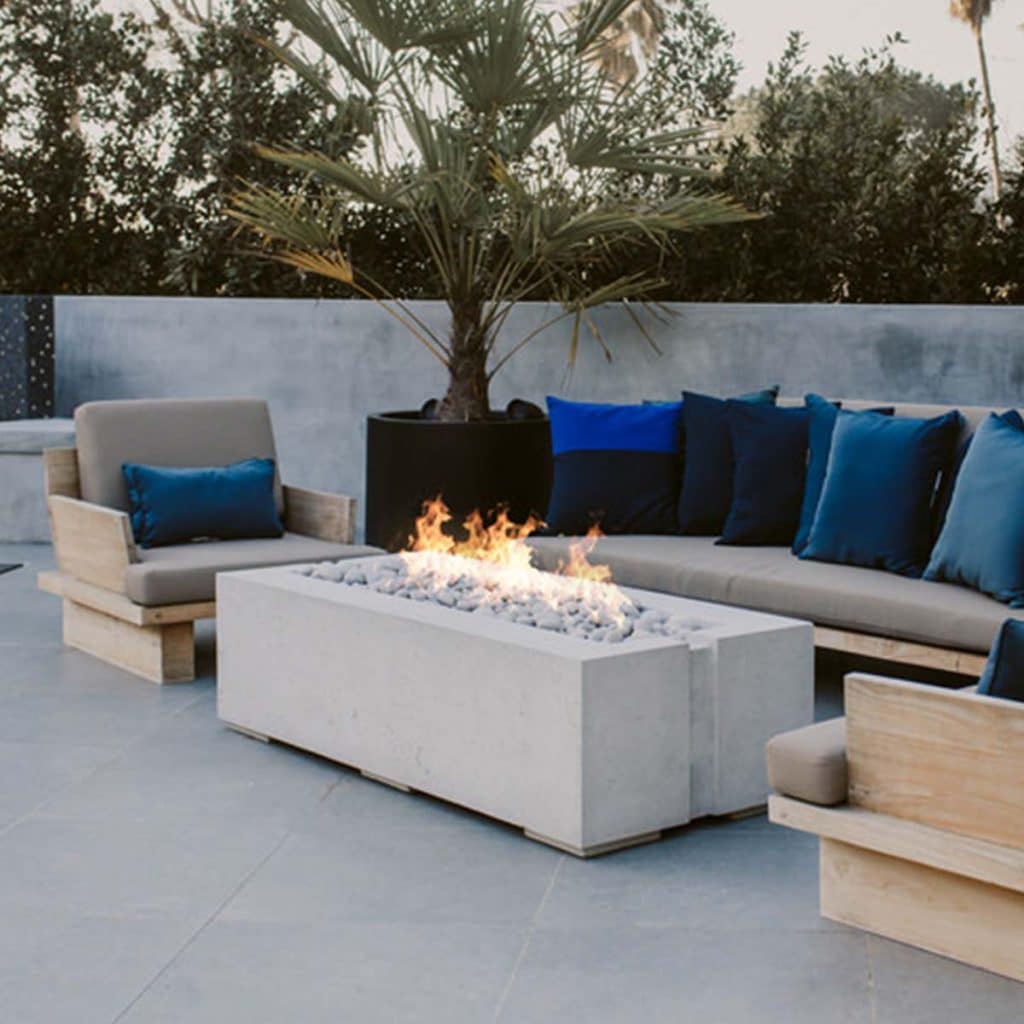 Water Feature + Fireplace or Poolside Patio
If you have a pool or water feature, you can get an outdoor fireplace that complements it to create a sleek, modern feel. The Regency Plateau PTO50 has the ability to add dramatic architectural focal points to your outdoor living space. It can be installed into a custom application to bring your unique vision to life.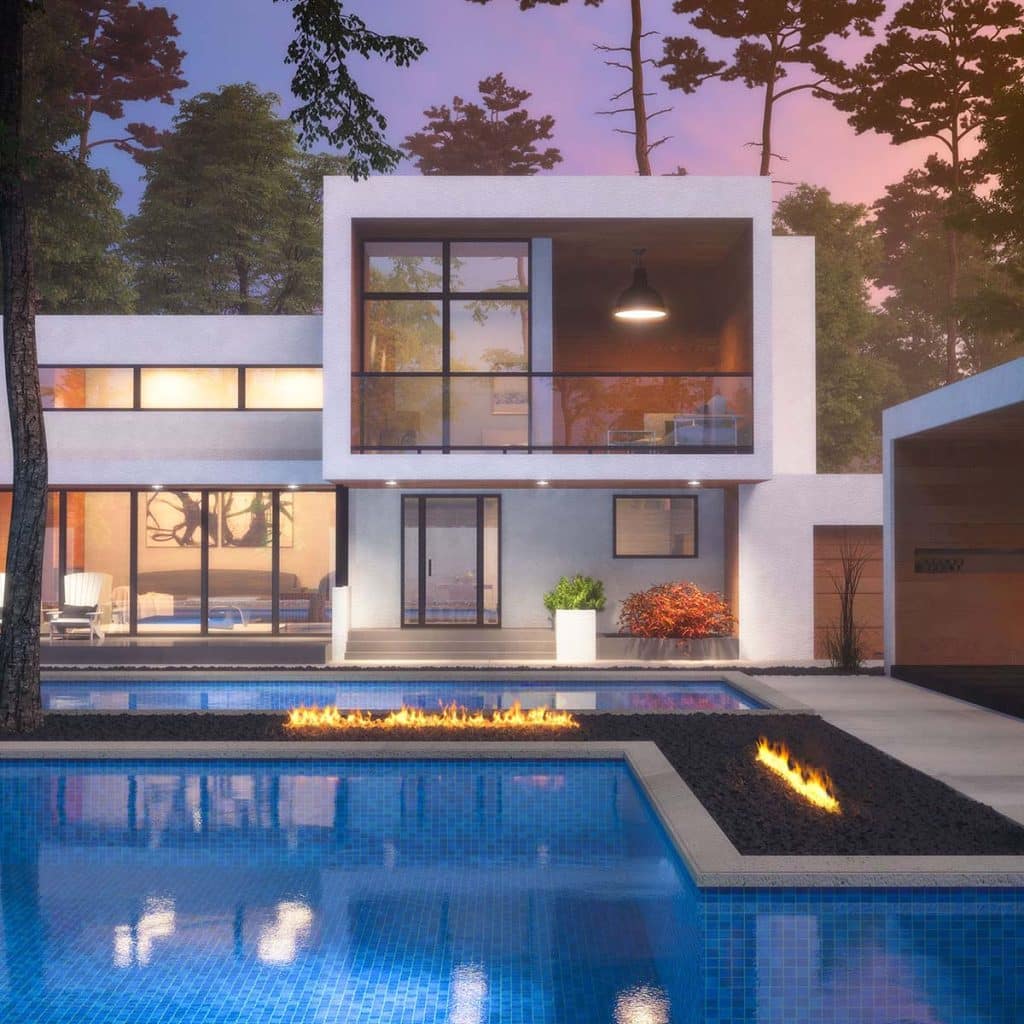 The Regency Plateau PTO30CFT is a versatile fire table that's not only perfect for entertaining but also for that poolside patio.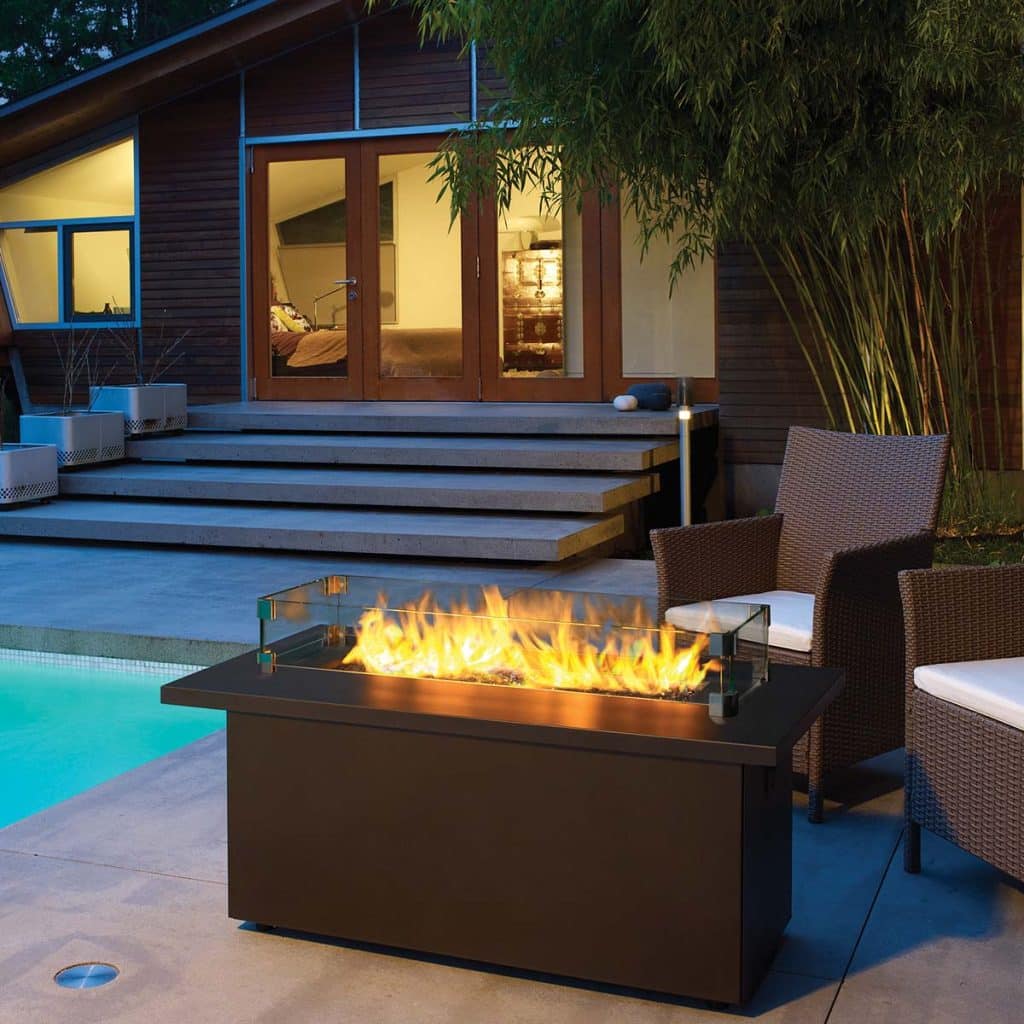 Outdoor Living Room Patio
For homeowners looking to transform their patio into an extension of their living room, fit for game nights, relaxing, and parties, there are so many options. The Regency Horizon HZO60, specifically, is a versatile outdoor fireplace that can be completely customized for your space. Add some patio furniture, turn on the fireplace, and stay warm while you make lasting memories.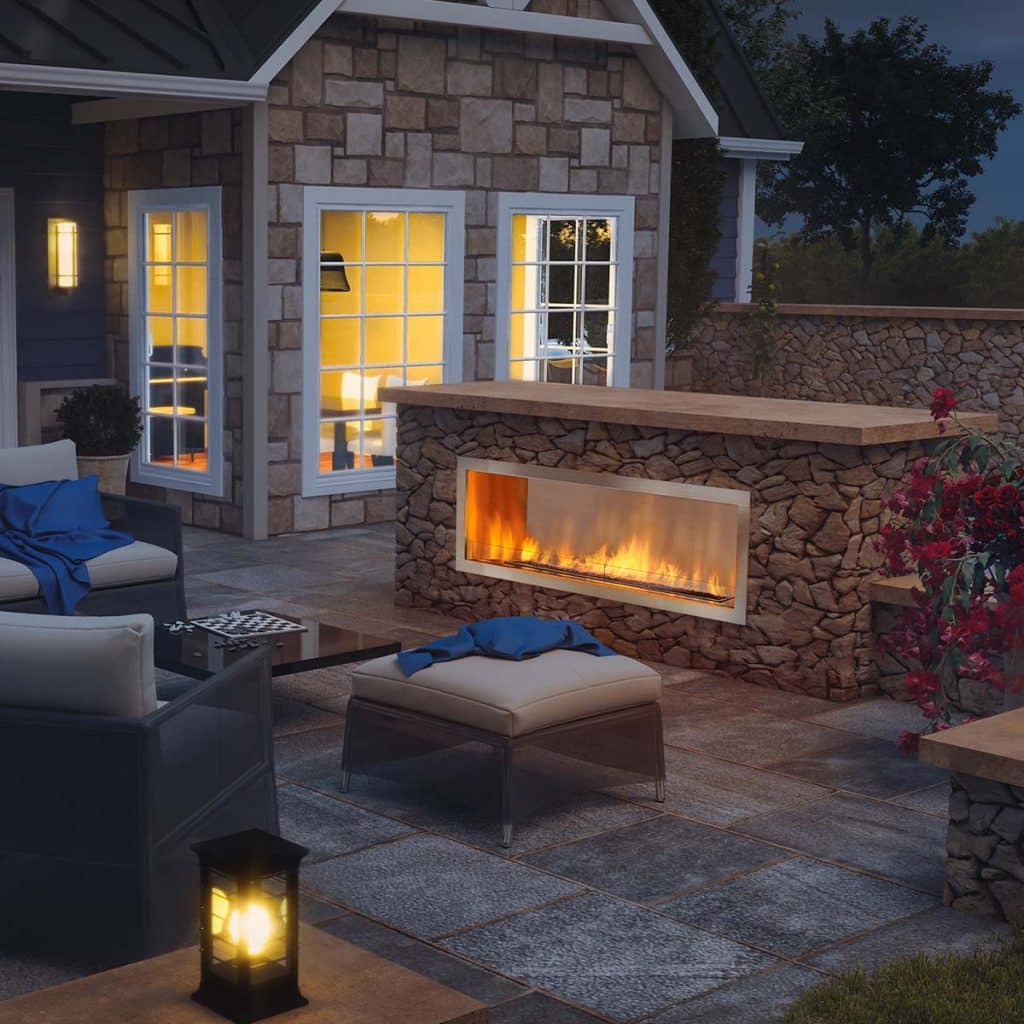 Team Harding to Transform Your Patio
Whatever your vision for your patio, Team Harding can make it a reality. With a variety of styles and models of outdoor fireplaces, plus BBQs and grills, we can totally transform your outdoor space into a beautiful, functional oasis. We also specialize in custom fireplace design, so you can get a truly one-of-a-kind creation.
Transform your patio with Team Harding's help.
Call us or visit our showroom today!
Join us on Facebook and Instagram for more tips and to see our promos.
Team Harding has been Ottawa's leading home comfort specialist since 1994. We are a family-owned and operated local business and all of our installers and technicians are fully licensed.