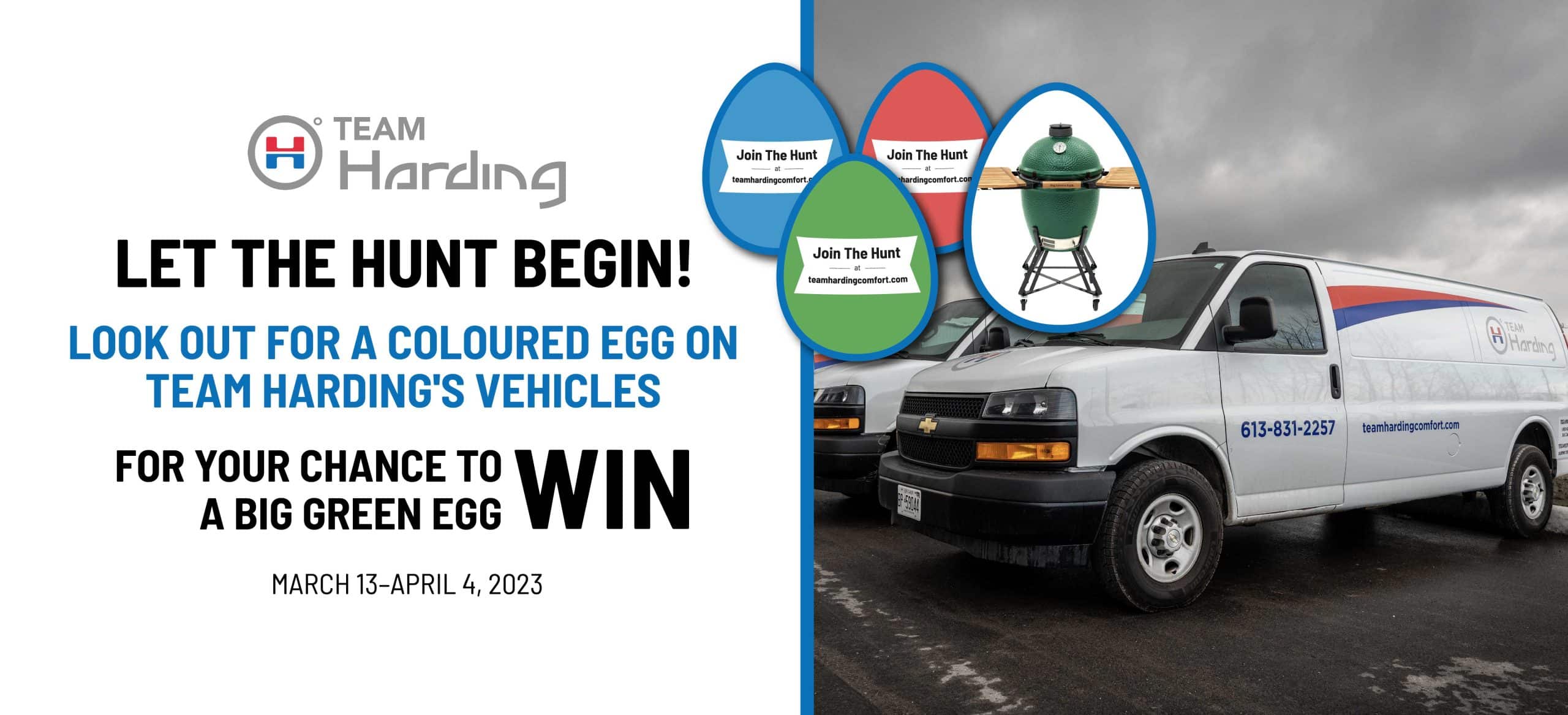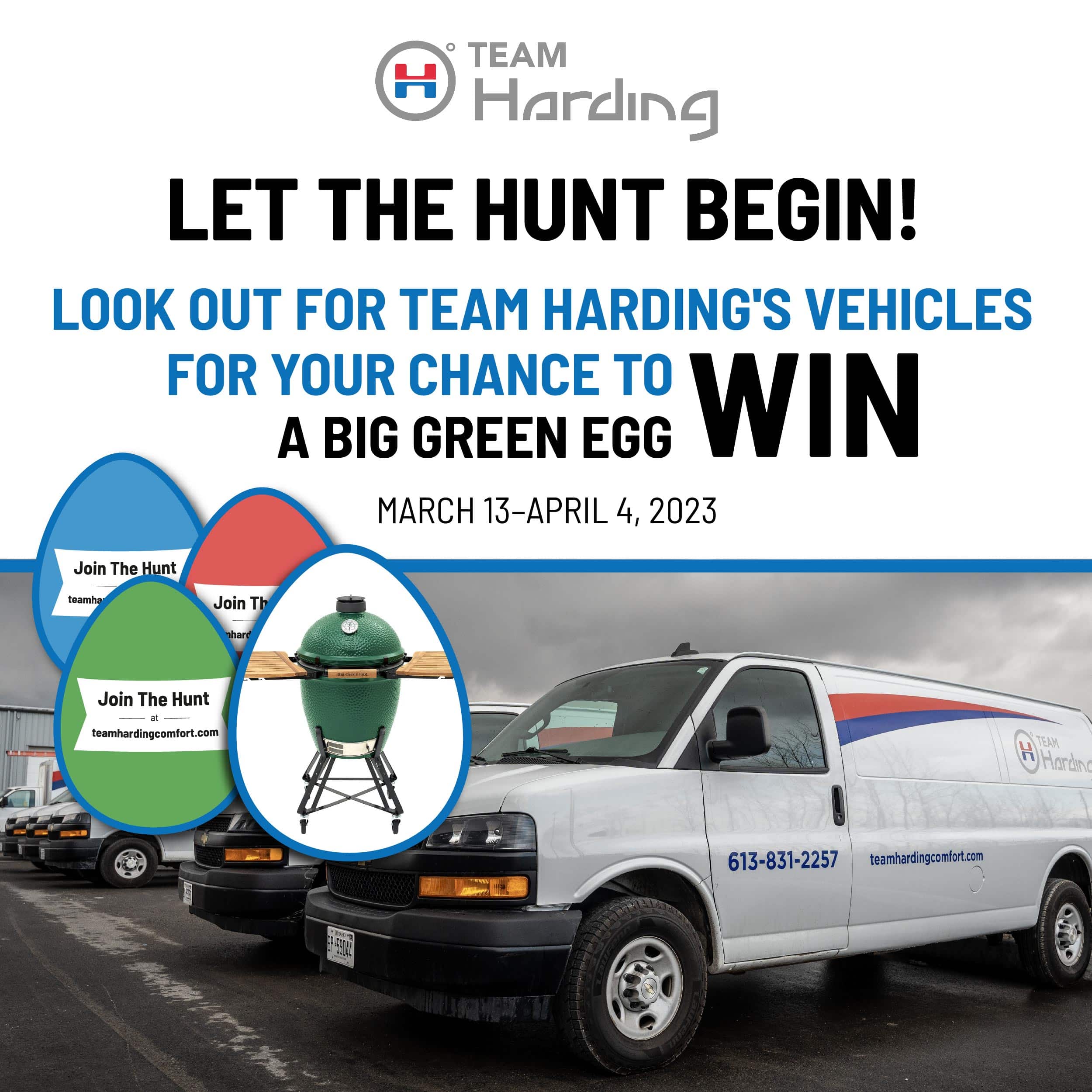 Team Harding's Egg Hunt
Look out for Team Harding's vehicles for your chance to WIN a Big Green Egg!
Team Harding has attached egg magnets to our vehicles all over Ottawa. If you spot one, make sure to look for the egg on the back OR side of the vehicles. Once you have spotted an egg, simply complete the form on this page to be entered into the draw for the Big Green Egg.
Contest Rules & Regulations
Contest runs March 13–April 4, 2023. The winner will be selected and contacted directly by a Team Harding representative on April 5. The prize will be delivered (and assembled) to the winner April 6 before the long weekend. Delivery only available to contestants in our service area*
You must include the colour, location of the egg, and all necessary contact information. If the location given does not match our tracking of the egg, no submission will be entered. If all necessary contact information is not provided, participant will forfeit their entry.
1 submission is allowed per participant, per colour, per day. If you see the same coloured egg twice in the same day, only one submission will be entered.
Eggs can be found on the back OR side of the trucks- depending on the vehicle.
The green egg is worth 3 submissions, all other coloured eggs are worth one submission.
Each submission is a chance to win a Large size Big Green Egg smoker and stand. This prize includes delivery and assembly.
If you sign up for our email list, an additional entry will be given.
Note not all Team Harding, Harding Mechanical, or Harding the Fireplace vehicles have eggs on them.
Contest is not open to Team Harding employees*
Big Green Egg
The Big Green Egg is the highest quality, most versatile and simplest-to-use outdoor cooker you'll ever own.
Handmade by artisans; NASA inspired ceramics; vegan-friendly; all weather cooking; lighting and leaving; 100% organic and culinary perfection every time. The Big Green Egg has spent 45 years mastering the recipe for the best and most versatile kamado-style grill across the globe. Often imitated but never equaled.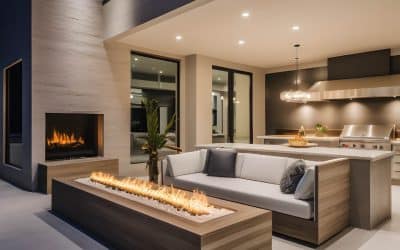 Elevate your patio with the right fireplace and a touch of interior design. With just a few pieces...
read more