Tankless Water Heater Installation
Ottawa's Most Trusted Tankless Water Heater Installation Provider Since 1994
If you're in the market to replace your current water heater with a tankless water heater, Team Harding is here to help you through the process. We'll set you up with the best tankless water heater for your home and family's needs.
At Team Harding, we only carry high-quality, high-efficiency tankless water heaters, both electric and gas. We will install the tankless hot water heater you need – professionally and promptly.
Get a Free No-Obligation Water Heater Quote
Contact Team Harding for a free quote on a tankless water heater!
Call us at (613) 831-2257 or book a free sales consultation below and one of our home comfort advisors will follow up with you to confirm your date.
"*" indicates required fields
Tankless Water Heaters
Tankless water heaters can provide an endless supply of hot water, and that's why so many Ottawa residents choose to install them. Tankless water heaters heat water on demand, making them more efficient than standard tanked water heaters. But, if you need to supply multiple appliances and faucets at once, tankless water heaters may not be the best choice for you as they might not be able to produce enough hot water at a time.
Tankless vs. Tank Water Heaters
Tankless water heaters generally come with greater benefits than traditional storage tank water heaters. This is especially true if you're not looking to replace your existing tanked water heater with a tankless water heater. However, if you're looking into switching from a storage tank to a tankless water heater, you'll still benefit in the long run. This is because tankless water heaters last longer and are typically more efficient to operate.
Benefits of Installing a Tankless Water Heater
Unlimited Supply
You won't have to limit your showers to 5 or 10 minutes. A tankless water heater heats the water on demand so you have a limitless supply of hot water. Hot water is always available when you have a tankless water heater.
Energy Efficiency
Tankless water heaters only heat water as needed, whereas tanked heaters heat and reheat a constant supply of water all the time. This makes tankless systems more energy efficient.
On top of that, there are ENERGY STAR certified tankless water heaters, which can save you up to 30% more energy compared to standard storage tank water heaters.
Cost Savings
As mentioned, tankless water heaters use less energy. This saves you money on energy bills. Plus, there are models that allow for re-circulation so you can have faster water at your faucet and less wasted water. This can also save you money on your water bill.
No Water Damage
Since there's no storage tank, you know you'll never experience a leak or flood like homes with a traditional storage-tank water heater have the potential to.
Longer Lifespan
Compared to tanked water heaters, certain tankless models can last up to twice as long and have twice the warranty. Most tank water heaters last around 10-15 years, while tankless heaters can last for up to 20 years or more.
Cleaner Water
Traditional hot water heaters with tanks keep a constant supply of water sitting inside the tank at all times. This allows for the buildup of mineral deposits. Since there's no tank with a tankless model, the water is cleaner.
Save Space
Tankless units are about the size of a small suitcase, whereas storage tank water heaters usually require a clearance of 60 inches (152 cm) of height and 24 inches (60 cm) of width. This takes up quite a bit of valuable floor space. If space is already limited in your house, a tankless water heater is a better option.
Better Control
With certain tankless heaters, you can use digital controllers to adjust the output water temperature as you desire. Some models even have recirculation technology, which learns your hot water usage patterns and schedules recirculation accordingly. With this feature, you get hot water faster and exactly when you need it.
Is It Time to Replace My Tankless Water Heater?
If you have an older or inefficient water heater, you may be wondering whether or not it's time for a replacement. If your tankless water heater exhibits one or more of the following signs or characteristics, it may be time to get a new water heater installed:
Leaking
Reduced pressure
High energy bills
Older than 15 years
Making strange noises
Rust on/around the system
Not producing enough hot water
Inconsistent water temperature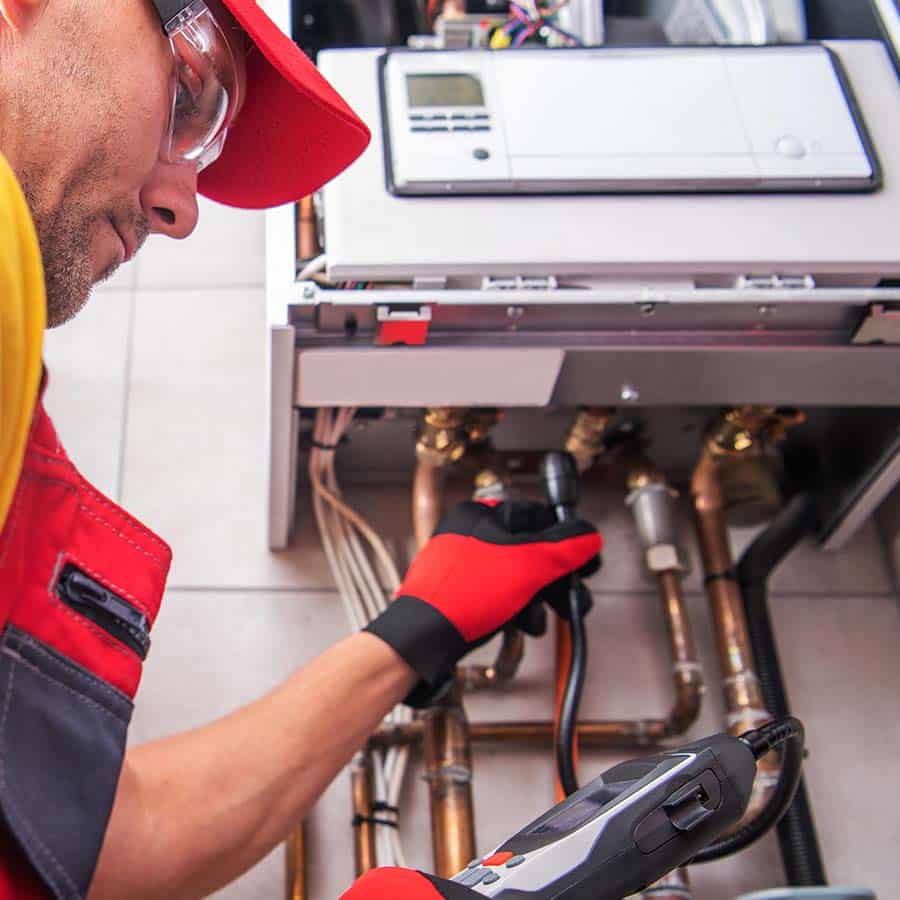 Tankless Water Heater Repair & Maintenance
Problems with your tankless water heater can be stressful, but it might not mean it's time to replace the system. If you notice a leak, have no hot water, or your water heater just isn't performing like it should, contact Team Harding. We provide expert advice and exceptional tankless service.
Ottawa homeowners have been relying on Team Harding for water heater service, repair, and maintenance since 1994.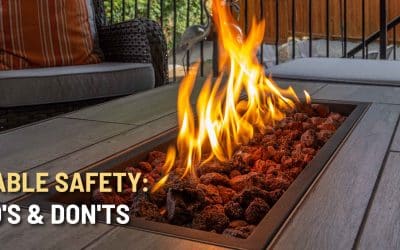 If you have a fire table or are purchasing one, make sure you know the do's and don'ts of having...
read more